If there is one glaring omission of a category on this blog, it's no doubt slow cooker recipes. I've never owned one, and with a small kitchen, I've always prioritized other appliances to take up that precious counter space. When readers ask me for more slow cooker recipes, I'm glad to have several talented blogger friends to point them to. Arsy of Rubies and Radishes is definitely at the top of that list! She is undoubtably the queen of Paleo Slow Cooker recipes, and I am SO excited that she has compiled her very best, squeaky clean Paleo recipes into an easy to use ebook! 
She's here today to share more about her new book, as well as a new recipe! She has also generously provided a 30% off coupon code just for Zenbelly readers. Thanks, Arsy! Click the image below to read more about this wonderful new ebook:
I'm so happy to be able to introduce Simone's readers to my newest ebook, Real Food Slow Cooker Recipes, and not just because I know that Zenbelly fans are prominent slow cooker-users.
This cookbook is for people who are busy with life but still want a delicious and nutritious meal at the end of the day. You don't need to prep and cook in the kitchen for hours for this to happen. Each of the 70+ recipes in Real Food Slow Cooker Recipes is flavorful, versatile and created with convenience in mind.
All the recipes are strictly paleo and Whole30 friendly, which means no grains, sugar, legumes, natural sweeteners, alcohol or dairy, so don't feel like you need to compromise on nutrition to save time.
The Chorizo Spiced Pork recipe I'm sharing with you today tastes great when served with thinly sliced jicama shells, and the only reason I know that is because Simone taught me how to make them! I just couldn't get them right, and Simone was able to walk me through via text early one morning – she clued me in on what mandolin to use, how to make the slices, everything I needed to know. So thank Simone when you're chowing down on some awesome Chorizo Spices Pork Jicama Tacos!
I hope you enjoy them, and give the rest of the recipes a try! Use the code ZENBELLY30 for 30% off the cookbook and start using your slow cooker to the fullest! Get your copy here.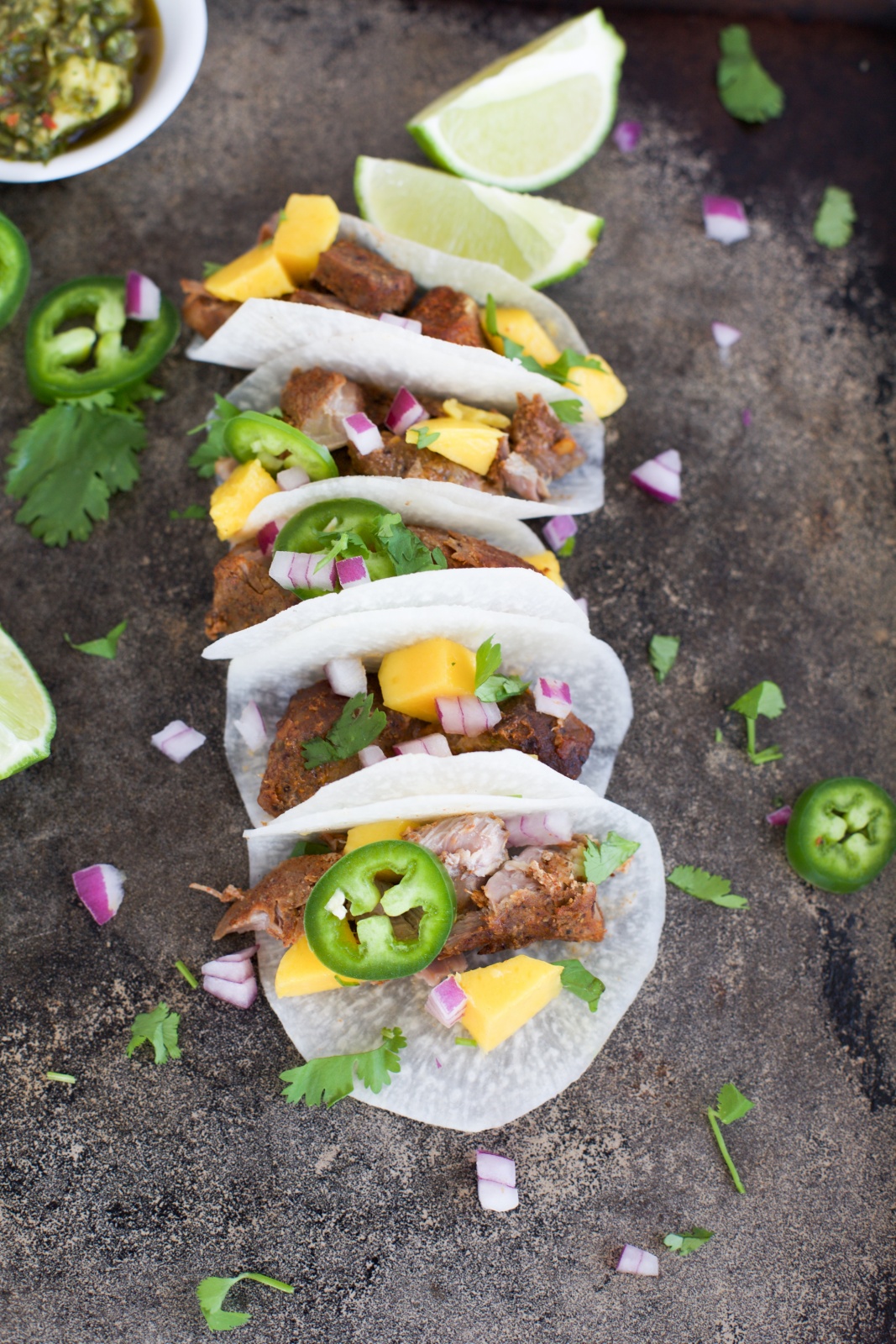 Chorizo Spiced Pork from Real Food Slow Cooker Recipes
Author: Arsy Vartanian
Serves 6
Ingredients
1 tablespoons chili powder
1 tablespoon smoked paprika
1 teaspoon ground cumin
2 teaspoons sea salt
1 teaspoon black pepper
1 teaspoon granulated garlic
1⁄2 teaspoon ground coriander
1⁄2 teaspoon dried oregano
1⁄4 teaspoon red pepper flakes
1⁄8 teaspoon ground cloves
Pinch of ground cinnamon
1⁄4 cup apple cider vinegar
2 lbs. pork shoulder, cut into 1-inch cubes
Cooking Instructions
1. In a small bowl, mix the chili powder, smoked paprika, cumin, sea salt, pepper, garlic, coriander, oregano, red pepper flakes, cloves, cinnamon and apple cider vinegar.
2. Rub the pork with the spice blend. Make sure that it is well covered. Cover and refrigerate for at least one hour or up to overnight.
3. Place in the slow cooker and cook on low for 8 hours.
Chef's tip: Serve with thinly sliced jicama shells, topped with cilantro, jalapeño and mango.
All of the links on zenbelly.com are for information purposes, however some are affiliate links to books, products or services. Any sponsored posts are clearly labelled as being sponsored content. Some ads on this site are served by ad networks and the advertised products are not necessarily recommended by Zenbelly.