The following is my honest review of Scout & Cellar Clean Crafted Wines. Spoiler: I love them so much that I became a consultant for them. If you know me or this site, you know that I wouldn't have done that if I wasn't very pleased with everything about the company.
Fun fact: Because grapes are on EWG's Dirty Dozen List, I pretty much only buy organic grapes. That means that I don't buy them year round because organic grapes aren't available year round. But wine? Wine I buy year round, and it's almost never organic.
I realize that wine is made from grapes and this makes me a total hypocrite.
In my defense, I have purchased organic wines. I just haven't really liked any of them. And the reason I drink wine is because I enjoy it. I love trying new ones. I love having a glass of wine on the couch in my cozies, and I love selecting a bottle that perfectly complements what I cooked for dinner.
What I don't like about wine is the hangover I often get from it, more-so than I do from other beverages. Often from only having a glass or two. Sometimes, I feel a headache coming on from wine just a few sips in. I've often wondered why that was, and have often heard "It's probably the sulfites", which makes sense. But it doesn't tell the whole story.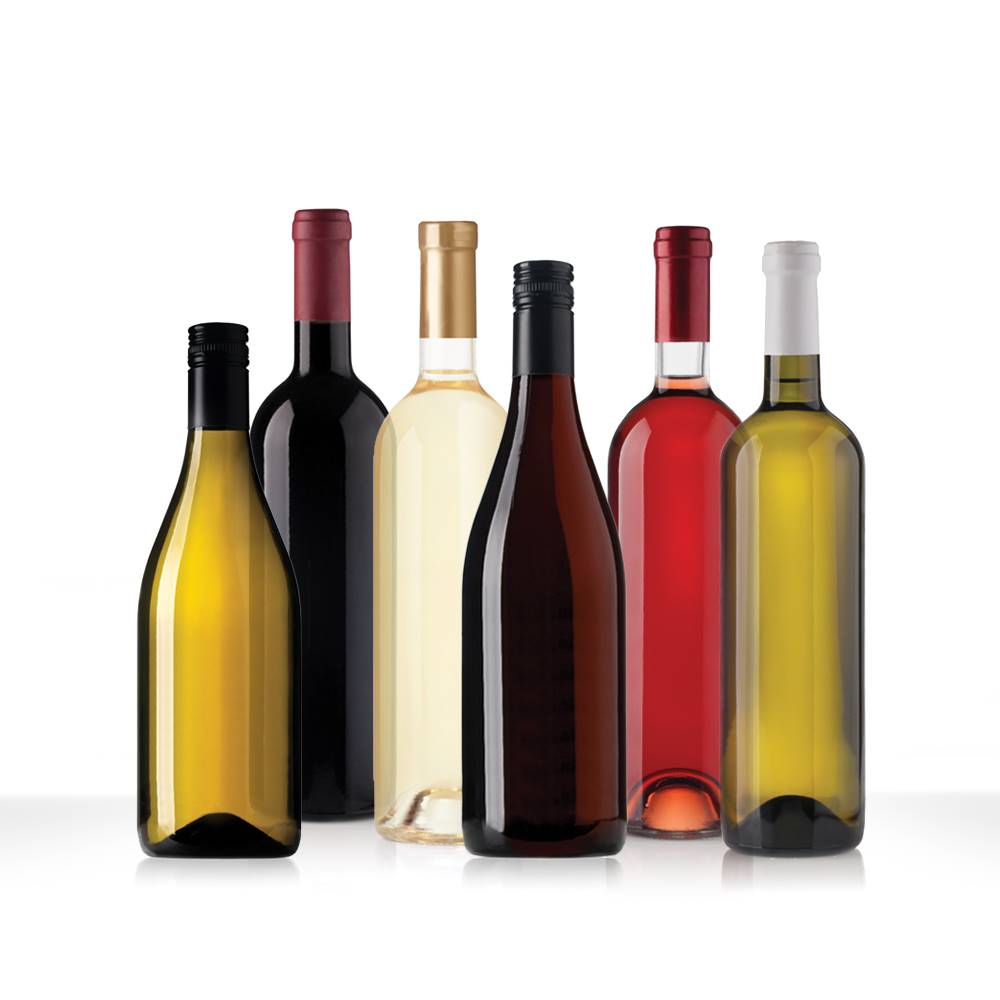 It turns out, in addition to up to 350ppm of sulfites, there are a lot of things that go into producing conventional wine, none of which need to be disclosed on the label:
Up to 16 grams of added sugar or sweetener concentrate
Copper sulfate
Ammonium phosphate
Mega purple (I had to look this up; it's basically super concentrated grape juice to cover up the fact that the wine is deficient in some way. Hm.)
Ferrocynide
Synthetic pesticides
GMO ingredients
While these ingredients are all classified as non-toxic, that doesn't necessarily mean that I want them in my wine. But that brings us back to the fact that all of the organic wines I've tried have been not worth drinking. And of course an organic label doesn't necessarily mean low in sulfites, or that there's no added sugar.
Because of all the above, when a consultant from Scout & Cellar reached out to me to tell me about their curated, clean crafted wines, I was very, very intrigued. Skeptical, but intrigued. I half assumed that the wines would fall in line with other organic wines I'd tried. She offered to send me some bottles to try. I obviously accepted.
You guys. The wines I tried were really good. They're the types of wines I would buy again and again and have on hand at home, and bring to friends and family when they had me over for dinner. So I ordered some more, and loved them so much, I signed up to be a consultant myself.
If you are familiar with this blog or me (the one woman show behind it), you know that I only promote and represent brands and products that I truly use and love. More than that, even. I use and love a lot of things, but only promote the brands that I am truly excited about. Scout & Cellar 100% falls into the category.
Here's more about them:
In contrast to the list above, the list of what you'll find in Scout & Cellar clean crafted wines is much shorter:
Grapes
Under 100ppm of sulfites (usually under 50ppm)
About 2 grams of carbs per 5 ounce serving (closer to 1 gram for reds, closer to 2 grams for whites and bubbles)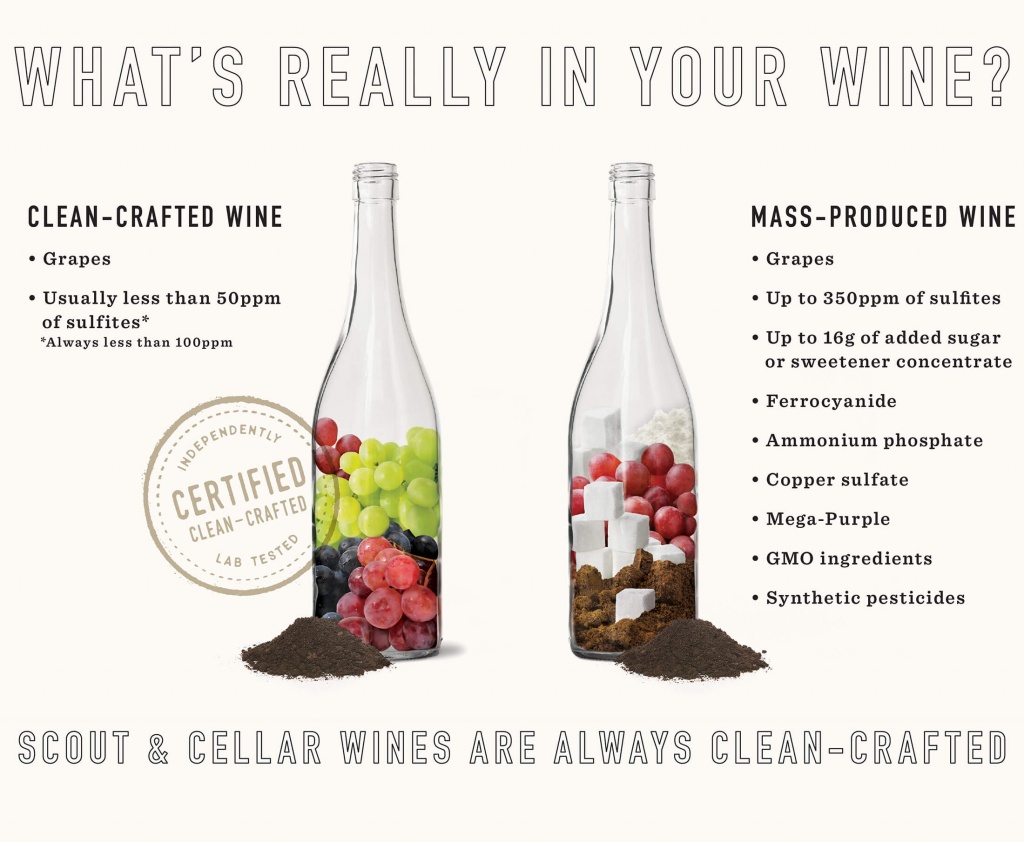 Scout & Cellar isn't a winery or an individual vineyard. They are a company that curates clean crafted wines from all over the world. Clean crafted = wines that are grown naturally—without the use of synthetic pesticides—and bottled consciously—without added sugars or non-organic chemicals to modify texture, flavor, color or aroma. The result is wine that is keto friendly, natural, delicious and provides an all-around better wine experience —just like nature intended!
And like I mentioned above, I have loved all of the wines I've tried, and so have the friends and family I've shared them with!
There are a few ways to purchase wines from Scout & Cellar clean crafted wines:
Browse individual bottles, and select the ones that sound good to you (And of course I'm happy to help you pick based on your preferences!)
Purchase a 4 bottle tasting set – either as a one time purchase or subscription. Selection varies from month to month, so this is a great way to try a rose, a white, and a red or two.
Sign up for one of the many wine club options. When you select any of these options, you get to choose whether you'd like your shipments monthly, every other month, or quarterly:
– 6 bottle white
– 6 bottle red
– 6 bottle mixed
(6 bottle wine clubs enjoy a 5% club and a 5% quantity discount)
– 12 bottle red
– 12 bottle mixed
(12 bottle wine clubs enjoy a 5% club and 10% quantity discount)
Have any questions about Scout & Cellar clean crafted wines? Ask away in the comments, I'm happy to help!
All of the links on zenbelly.com are for information purposes, however some are affiliate links to books, products or services. Any sponsored posts are clearly labelled as being sponsored content. Some ads on this site are served by ad networks and the advertised products are not necessarily recommended by Zenbelly.