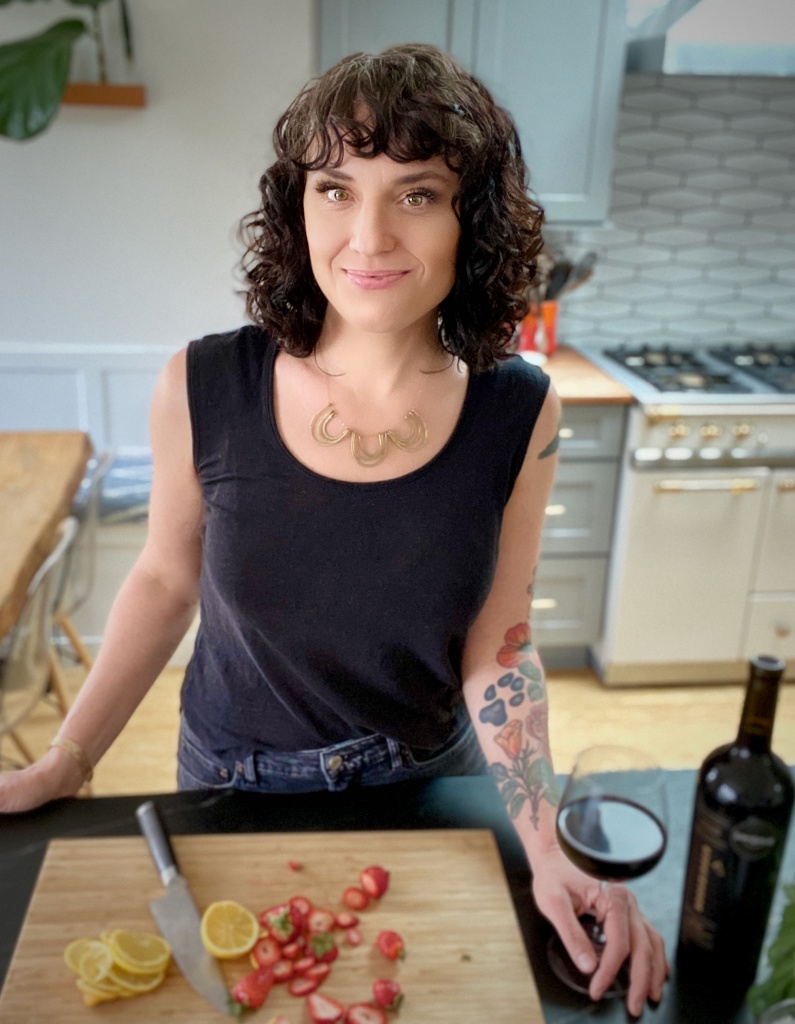 Hello, and Welcome!
I'm so glad you're here. Why? Because my most favorite thing is to help home cooks feel like pros in their kitchens.
A little about me…
I've been cooking professionally for a long time – around 25 years – and I've learned a whole lot along the way – not in culinary academy or staging under famous chefs, though. I've learned just by cooking: in restaurants, in private homes, and in my catering kitchen in San Francisco.
Here's the main thing I've learned: Most of it is pretty easy once someone shows you how to do it. So that's where I come in. My goal is that through these recipes, you gain two things:
a delicious meal
more kitchen confidence
Yes, I call myself a chef because I have earned that title, but that doesn't mean that anything I cook is complicated.  Everything here on the blog is created for home cooks who are looking to feed themselves and their families and maybe even impress their friends. I promise you this: You can make all of it, and you're a better cook than you think!
I've written some cookbooks, which probably won't ever feel like real life: The Zenbelly Cookbook,  The New Yiddish Kitchen, and Paleo Soups & Stews.
In 2022, I had what probably looked like a mid-life crisis – but in reverse – I quit my own business and got an office job. I felt very certain that I had reached the end of the Food Road, and needed to do work that was more focused on social justice. I'm now the Marketing Manager of the JFCS Holocaust Center, and it's a huge shift and challenging in a way I haven't experienced before but I love it. 
What's that mean for Zenbelly? It's still here! This blog has hundreds of recipes and truly feels like my life's work. It's also my personal recipe book, so it's not going anywhere. I won't be adding new content often or at all but I'll be stopping by to answer questions and say hi. 
The fact that people make and (mostly) love the recipes I create gives me all the warm fuzzies, and I appreciate each one of you. 
See you in the kitchen!
about zenbelly chef simone miller