The Zenbelly Cookbook brings the elegance of fine dining straight to your table with easy- to-follow recipes that are suited for both inexperienced and advanced home cooks alike. Simone Miller unlocks her best-kept culinary secrets guiding you each step of the way from preparation to presentation. Miller shows aspiring home chefs how to use the finest ingredients, master professional techniques, and strike the perfect balance of flavor and finesse to create Paleo-friendly dishes suited to please every palate.
Featuring:
Step-by-step photo tutorials that are sure to build the reader's confidence in the kitchen.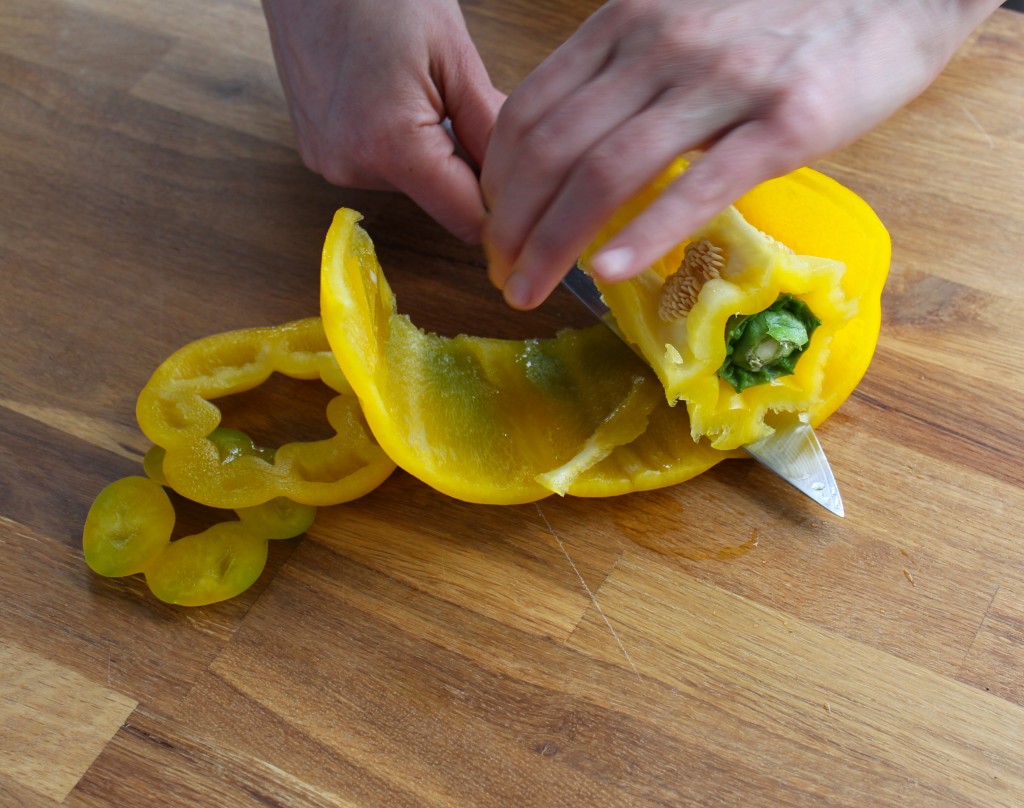 Photos of the raw ingredients, giving the reader a visual of what they'll be cooking, and often highlighting just how few ingredients are required to create something really great. 

Menu suggestions; everything from a summer picnic, to an adventurous holiday dinner, to a sophisticated dinner party that can be almost entirely made ahead

The Zenbelly Cookbook canvases every course and occasion; from simple weeknight meals that can be made for the family in under 30 minutes, to stately multiple course dinners that will impress all of your guests. The Zenbelly Cookbook also offers entertainment tips such as: what can be made ahead, shortcuts that don't sacrifice quality, and menu suggestions.
This exquisite cookbook boasts 100 real food recipes all with beautiful color images of the ingredients cooking steps and finished dishes – making this an ideal choice for beginner home cooks looking to explore their inner gourmet. The Zenbelly Cookbook is also perfect for more seasoned chefs looking for healthier alternatives or creative inspiration.
Sample Recipes Include:
• Pork Chops with Caramelized Apples
• Orange-Ginger Beef Stir Fry
• Roasted Green Beans with Kalamata Olive Vinaigrette
• Pan-Roasted Chicken with Bacon and Apples
• Cilantro-Lime Roasted Shrimp
• Paleo-friendly Biscuits and Breadsticks…and much more!
The Zenbelly Cookbook: An Epicurean's Guide to Paleo Cuisine is published by Victory Belt Publishing.
About The Author
Simone Miller is a self-taught chef who has been working in the food industry for 17 years. She worked at several restaurants in New York and Connecticut before relocating to San Francisco in 2007. Once in the Bay Area, Simone worked as a personal chef while working to launch a catering company. Shortly after getting Zenbelly off the ground, Simone learned what was behind her constant headaches and lethargy: a pretty serious sensitivity to gluten. Discovering she had food allergies put the brakes on the business, but only long enough to pivot. Simone couldn't imagine serving people food she hasn't tasted, and recognized the tremendous need for gluten-free catering. All signs pointed to turning Zenbelly into a gluten-free catering company. And who better to do it than someone who couldn't imagine living a life restricted by food allergies? Simone is a chef on a mission: To prove that gluten-free and paleo cuisine can be just as gourmet, refined, and artfully presented as what you'd find in a fine bistro. She draws on her holistic nutrition education to bring true nourishment to her cooking, and belies the notion that healthy food can't be delicious enough to impress the most serious gourmand. Simone offers a chef's perspective to Paleo recipes on her blog, Zenbellyblog.com. There, she shares her grain-free recipes that have made believers out of some of the most die-hard gluten eaters, and has encouraged countless people to roll up their sleeves and have fun creating simple, delicious, healthy food.
This post contains affiliate links, which means I receive a small percentage if you make a purchase from the link(s) provided. This helps cover the cost of ingredients and running a blog, and I greatly appreciate your support!