When I get stressed, I feel it in my body. I'm talking Feel. It. Depending on what the emotion is, I either feel shaky, or like I've been punched in the solar plexus, and sometimes I feel physically ill. It's intense.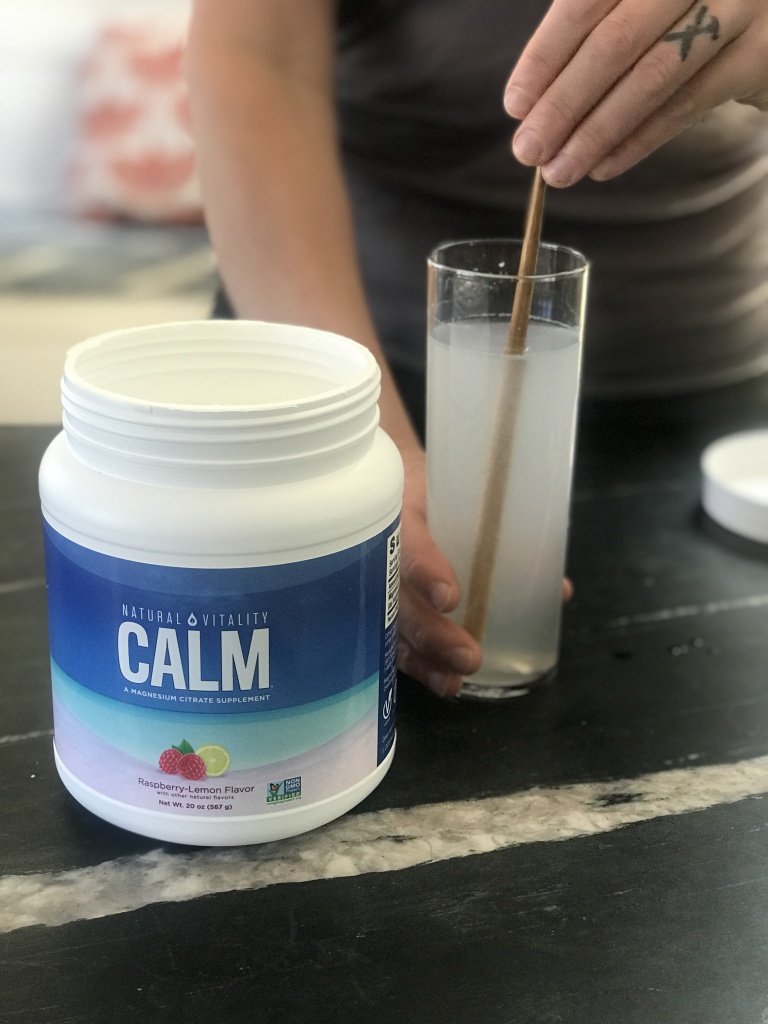 When it comes to stress management, I love that I am able to take a multi-faceted approach. I continue to take my medication as directed by my physician for my clinical anxiety. For my occasional, everyday anxiousness, I employ other approaches, like utilizing supplements and minerals like Natural Vitality Calm® and (baby steps) implementing lifestyle changes*.
One of the ways the body can react to stress is by depleting it of magnesium, which is a mineral that's crucial to muscle function.
Knowing this, and knowing that our modern foods don't necessarily have the magnesium levels we need, I've (re) started supplementing with Natural Vitality Calm, which is an excellent source of bioavailable magnesium citrate.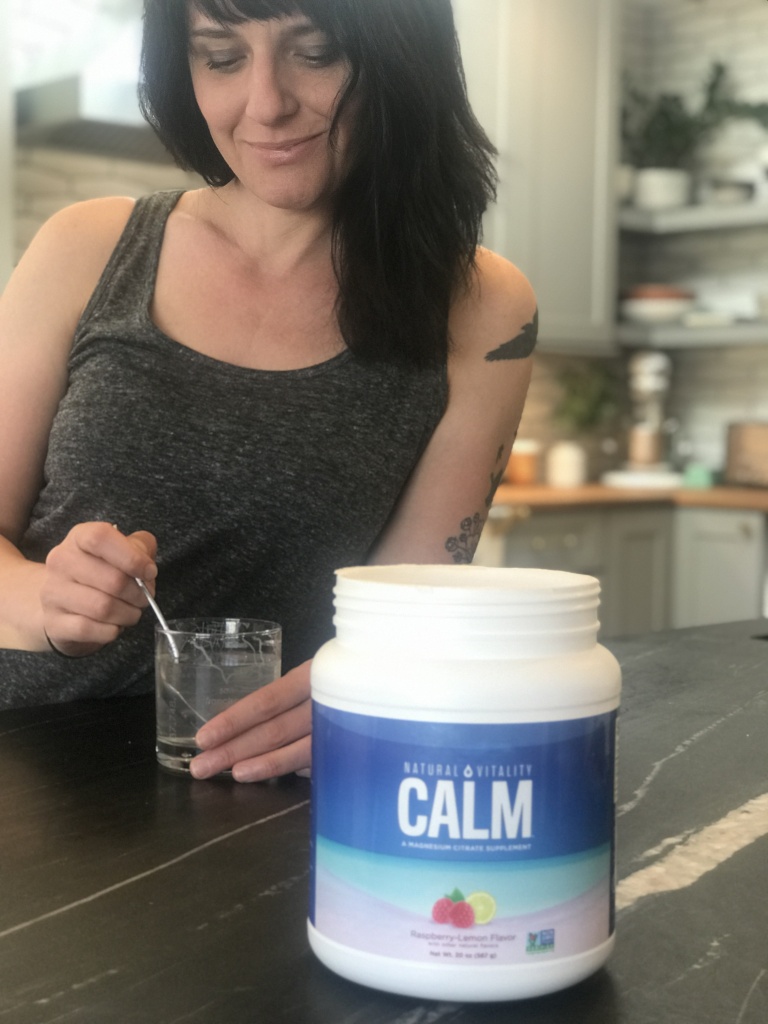 I've never been a great sleeper, and now? Let's just say current events haven't helped me sleep better at night. There are lots of things I know I could do for better sleep hygiene, but since old habits can be hard to break, I greatly appreciate the things I can implement that are easy. Will I turn off my phone two hours before bedtime? Nope (I read books on my phone to fall asleep instead of turning on the light next to my bed.) Will I wear blue light blocking glasses? (The question is, where are my blue light blocking glasses?) Mixing up a glass of Natural Vitality Calm®? That, I can handle. It's kind of like stress relief in a cup, and who couldn't use a little of that these days? It works wonders to relax my muscles before bedtime. Next time you're at Costco, make sure to pick up a jar of it for some easy, at home stress relief.
This post is sponsored by Natural Vitality, but the content and opinions expressed here are my own.
* This statement has not been evaluated by the Food and Drug Administration. This product is not intended to diagnose, treat, cure, or prevent any disease."
All of the links on zenbelly.com are for information purposes, however some are affiliate links to books, products or services. Any sponsored posts are clearly labelled as being sponsored content. Some ads on this site are served by ad networks and the advertised products are not necessarily recommended by Zenbelly.