I'm not even going to try and apologize, because it's absolutely insane how long it's been since I posted a new recipe on here. If I were a better life juggler, I would have been able to write a book whilst running a business whilst keeping current on the blog, but clearly, 2 out of 3 is the best I can do. It's gotten to the beyond apology point, so instead of begging for your forgiveness, I'll give you some good news:
The Zenbelly Cookbook, an epicurean's guide to paleo cuisine,  is almost done, and is available for preorder!
To celebrate the almost done-ness, I will be sharing a  recipe from the book with you every week, so you get a sneak peek of what's to come! And if you're already excited, of course you can preorder my debut cookbook HERE.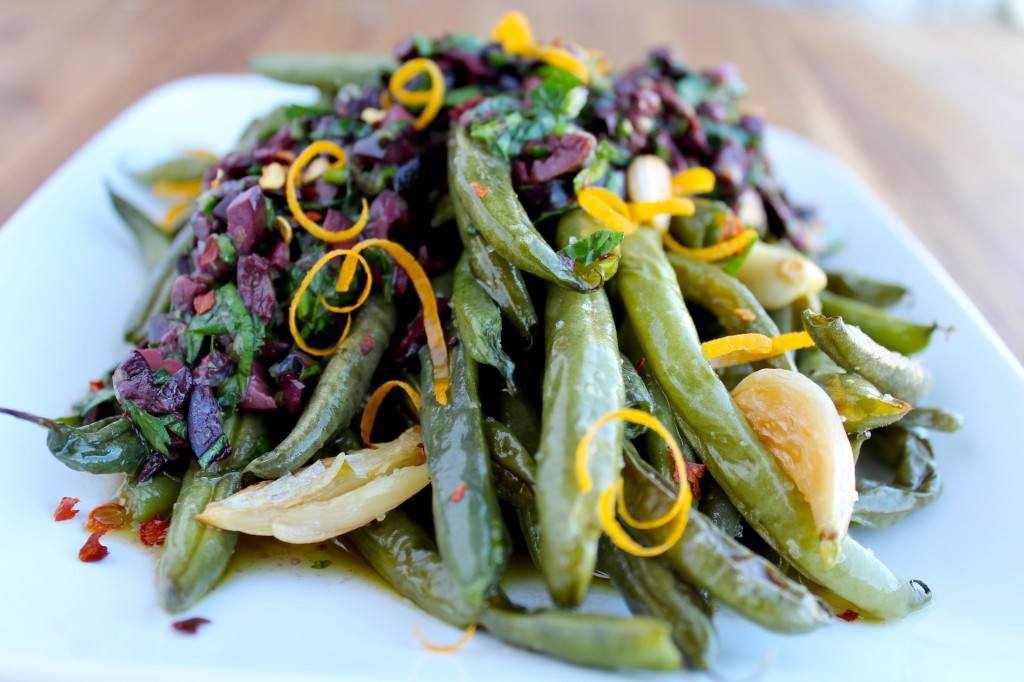 What can you expect from The Zenbelly Cookbook, you ask? Good question! Here are the things I'm most excited about:
How To's: The beginning pages of The Zenbelly Cookbook are chock full of tips and techniques, complete with step by step photos to go with them. You'll learn everything from how to source quality ingredients, to how to hold a knife, to how to cut up a whole chicken.
Photos: 2 per recipe! Each recipe in the book has an ingredients photo (like the one below) and a plated photo (like the one above) I had so much fun doing both of these shoots, but mostly the ingredients shots. There's something about organizing things neatly that brings me zen. Plus, I love how it gives a visual "before", so you can see all of the ingredients you'll be using. I hope you love them, too.
Recipes! Duh, I know. But I'm so excited to share these recipes with you. While there are some favorites from the blog that just had to be included (like NY Style Pizza Crust and No Joke Chocolate Cake), about 100 out of the 110 recipes are brand new.
Menus: I've included several menus for you, including an adventurous Thanksgiving spread, and a fancy multiple course dinner party menu that you can make 98% of ahead of time. Imagine how impressed your guests will be when you present them with an incredible dinner, all the while being nothing short of cool and collected. HOW DO YOU DO IT?! (Don't worry, your secret's safe with me!)
I'm very excited to be sharing these little sneak peeks with you, and will plan on posting one every Wednesday for the next few months. So stay tuned, and subscribe if you don't want to miss a post! (Don't worry, I'll never share or sell your email address, and the only time you'll hear from me is when I post a new recipe, or have news directly relating to this blog or the book)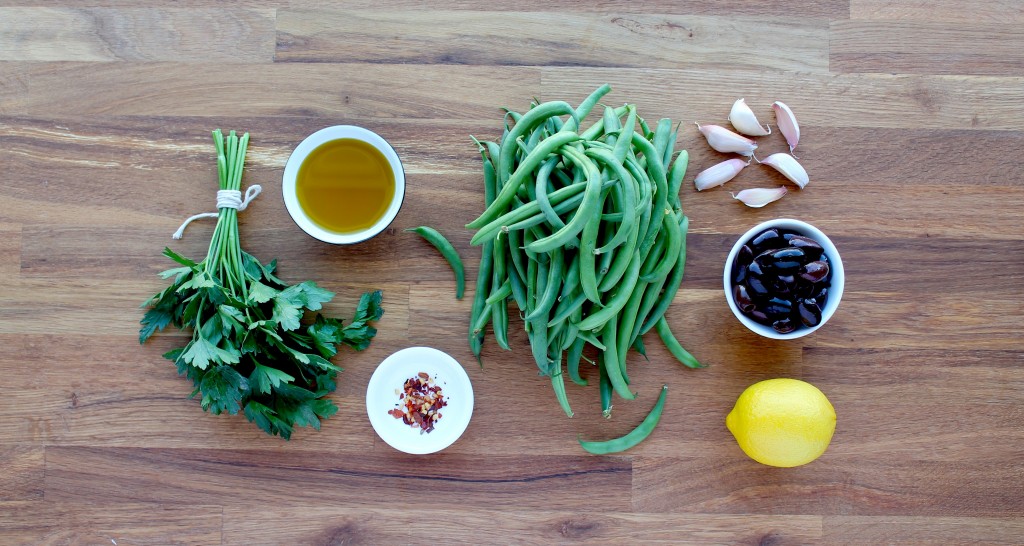 roasted green beans with kalamata olive vinaigrette
prep time: 10 minutes  |  cook time: 20 to 25 minutes  |  serves: 4
For the beans:
1 pound green beans
6 cloves garlic, peeled
2 tablespoons light olive oil or lard
¼ teaspoon sea salt
For the dressing:
¼ cup pitted kalamata olives, minced
2 tablespoons extra-virgin olive oil
2 tablespoons minced fresh parsley (leaves from 4 to 6 sprigs)
1 teaspoon julienned lemon zest
1 tablespoon lemon juice
1/4 teaspoon ground black pepper
Preheat the oven to 425°F.
Trim the stem ends off the green beans and toss them and the garlic cloves with the light olive oil and salt on a rimmed baking sheet. Roast for 20 to 25 minutes, giving them a shake after 10 minutes.
Meanwhile, make the dressing: Place the olives in a bowl with the extra-virgin olive oil, parsley, lemon zest, lemon juice, and pepper.
Once the green beans are crisp-tender, toss them with the half of the vinaigrette. Transfer to a platter and top with the remaining vinaigrette.
Serve warm or at room temperature.
This post contains affiliate links, which means I receive a small percentage if you make a purchase from the link(s) provided. This helps cover the cost of ingredients and running a blog, and I greatly appreciate your support! 
All of the links on zenbelly.com are for information purposes, however some are affiliate links to books, products or services. Any sponsored posts are clearly labelled as being sponsored content. Some ads on this site are served by ad networks and the advertised products are not necessarily recommended by Zenbelly.