I'm willing to bet that there aren't many gluten free-ers who don't occasionally mourn the loss of their beloved sandwich. Especially in the beginning. I mean let's face it: There is something magical about the sandwich; their infinite possibilities, their portability, their social normalcy.
One thing that's less than magical about the sandwich is the feeling that we all get after eating them. If you're still eating them for lunch everyday you're likely saying "what feeling? I feel amazing after eating my daily gluten bomb!" But the reality is, once you change your eating habits, you will probably notice a difference. Cause there's full as in satiated, and then there's full as in FULL. Like Thanksgiving full. Super carnitas burrito full. Sandwich full is the latter.
The first time I made these for myself was the moment I realized I can do this. This is not something you'll eat and think "If only…" Cause there's really nothing missing, except the bread. And in my not so humble opinion, when you have all this flavor, who the heck needs bread?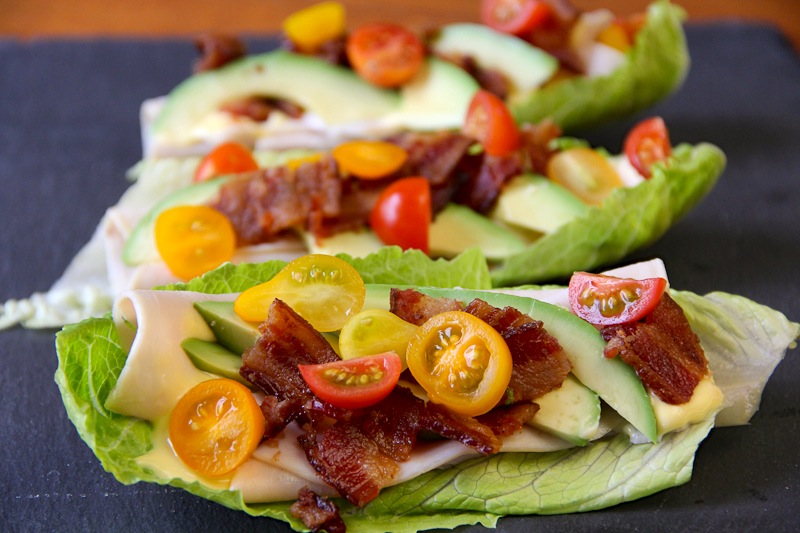 makes 3 boats, which is my typical serving.
6 slices natural roasted turkey
1 avocado, sliced
3 slices cooked bacon
12 cherry tomatoes, halved or 1 medium tomato, chopped
3 romaine leaves
mayonnaise
Assemble each romaine boat with 2 slices turkey, 1 slice chopped bacon, 1/3 of the avocado, 4 tomatoes, and your desired amount of mayonnaise.
Enjoy!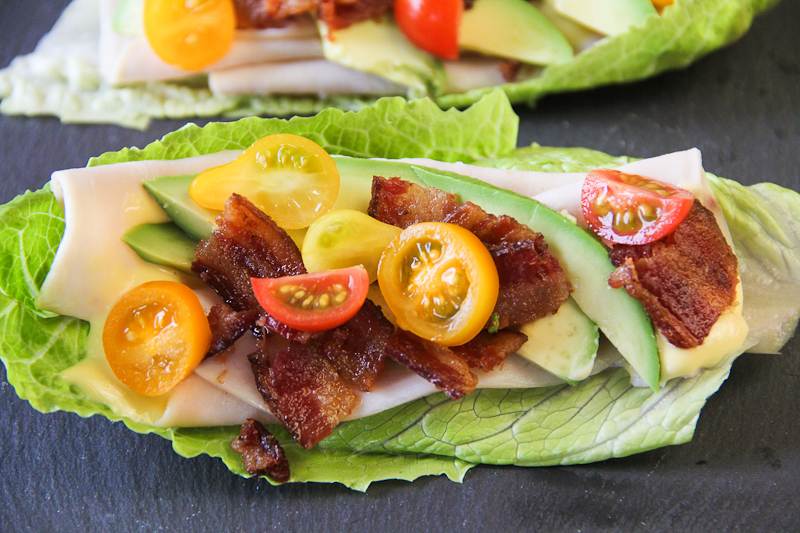 All of the links on zenbelly.com are for information purposes, however some are affiliate links to books, products or services. Any sponsored posts are clearly labelled as being sponsored content. Some ads on this site are served by ad networks and the advertised products are not necessarily recommended by Zenbelly.