I've been eating tomatoes and peaches and plums like they're going out of style… Because they are!  Autumn used to be my favorite season, but that was when I lived somewhere that had seasons. In San Francisco, Autumn means we'll finally get some sunny days (yay!) but we don't get the changing colors and crisp weather I love and remember from the East Coast.
I'm not complaining, I just really, really love summer produce so I always get a little weepy this time of year thinking about it going away. But Sunday marks the official start of Fall, and I will start embracing the produce that comes with it. And get some much needed sunshine 🙂
What To Cook Next Week:
Some love for late summer produce, and a hi how are ya to Fall.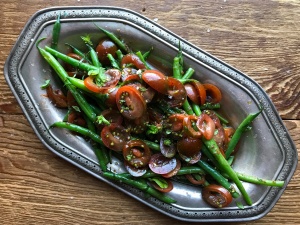 Green Bean Salad with Tomato Vinaigrette – The farmers market is still bursting with tomatoes, and I'm eating them every way I can. This simple green bean salad is a great way to use that late summer produce.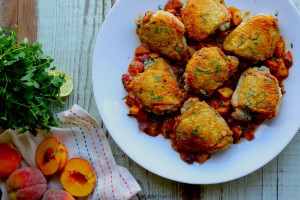 Crispy Chicken Thighs with Spicy Peaches – Did you know that you can get shatter-crisp chicken without deep frying? You only need a teaspoon of oil and a skillet. The peaches are lovely with it, but you can serve the thighs plain or with any fruit!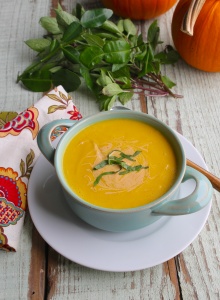 Thai Pumpkin Soup – I might not subscribe to pumpkin mania, but I can definitely get behind this soup! I love how the Thai flavors play against the earthy-sweet pumpkin. Make it on the stove top, in your slow cooker, or your Instant Pot!
This soup is from my third cookbook, Paleo Soups & Stews, which has over 100 recipes including broths, pureed soups like this one, hearty soups, breads, noodles, dumplings, garnishes, and basically everything you could want from a soup book, minus the gluten.  Lots of slow cooker and pressure cooker instructions, too! But it here or from your favorite local book store.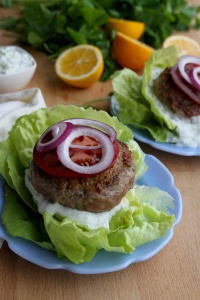 Lemon Mint Lamb Burgers with Tzatziki – With a few simple additions, you can take your burger from meh to wowie.  And they're still super simple to make on a busy weeknight.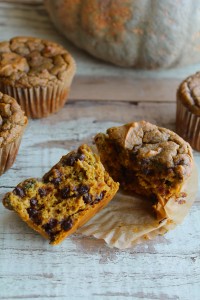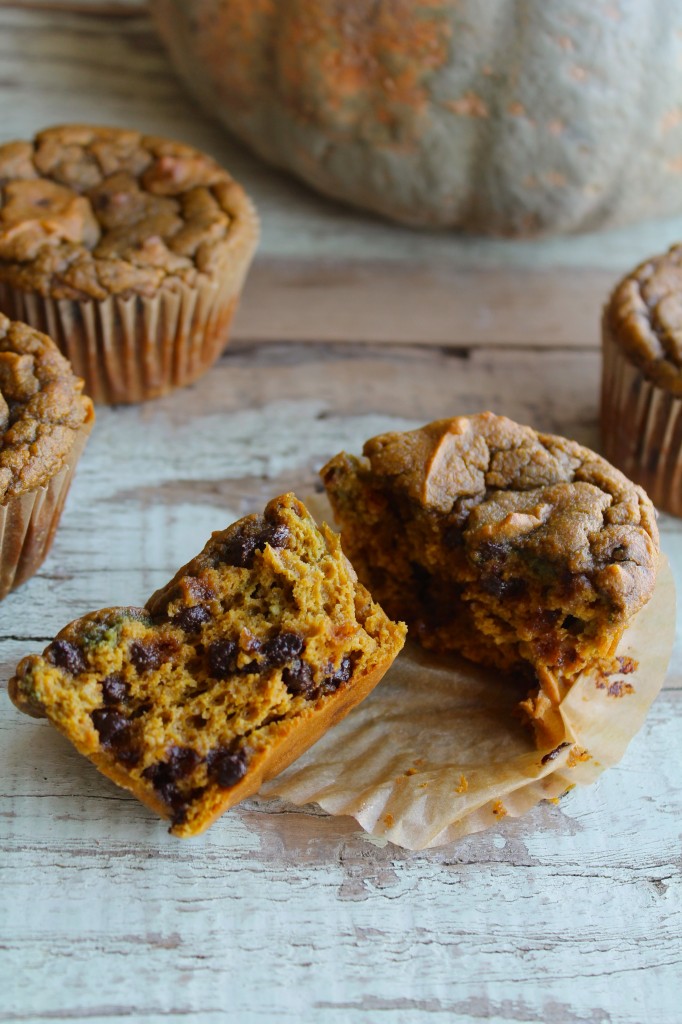 Pumpkin Chocolate Chip Muffins – These are simple to make, and nut-free, so perfect to pack in school lunches! Great for busy mornings too, when making breakfast just isn't happening.
All of the links on zenbelly.com are for information purposes, however some are affiliate links to books, products or services. Any sponsored posts are clearly labelled as being sponsored content. Some ads on this site are served by ad networks and the advertised products are not necessarily recommended by Zenbelly.