I bought ingredients to make popsicles the other day. My plan was to make summery, fruity popsicles with flavors like strawberry and blueberry and horchata, maybe even layered to make a real foods version of a Bomb Pop. Perfect for Memorial Day weekend! And then I started seeing them pop (heh) up all over on social media and decided that there were plenty of good popsicle recipes out there** already. Plus, my freezer's way too full.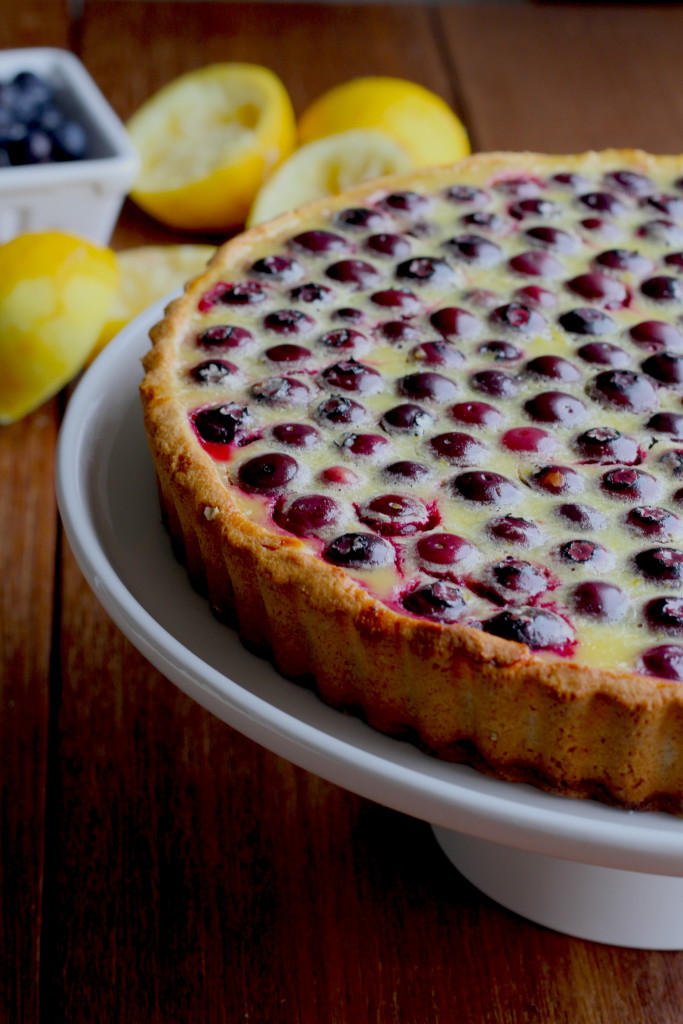 Blueberry Lemon Tart
And then the kids ate the strawberries, sealing the deal. I'm not complaining because they also made whipped cream to go with them and offered me a bowl. They even sort of cleaned up!
So this morning, I woke up with a good deal of blueberries, coconut milk in the fridge and a serious chill coming through the open window. It definitely feels like the beginning of summer in San Francisco. Brrrr.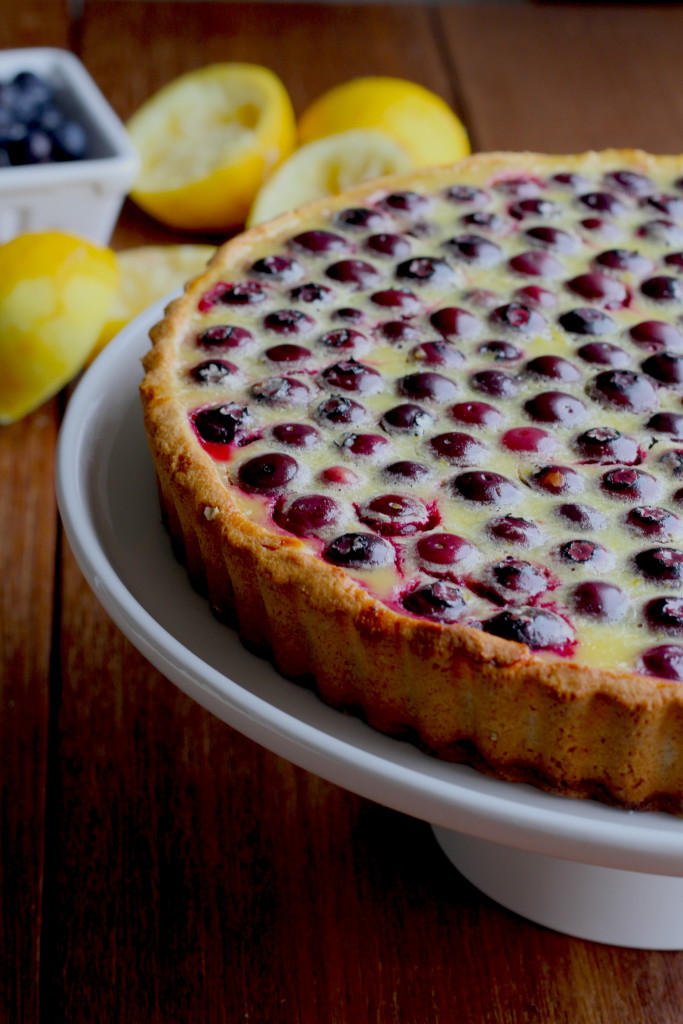 A blueberry tart was in order, and since blueberries are my favorite berry, I decided to pair them with my favorite fruit- lemon curd.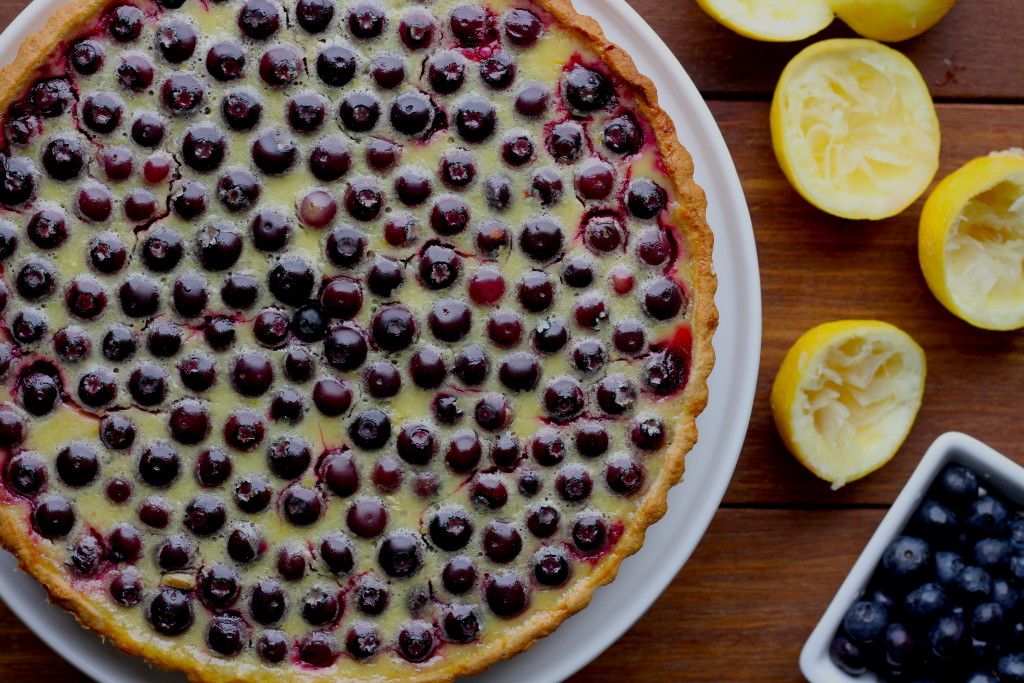 This tart may look fancy and time consuming, but it's really not. See how the blueberries are arranged in the tart like that? They're not arranged at all, because when you drop them into the pre-baked custard, they put themselves in place just perfectly, without any assistance. In fact, making this lovely tart might be easier than making popsicles. Easier than rearranging your freezer, anyway.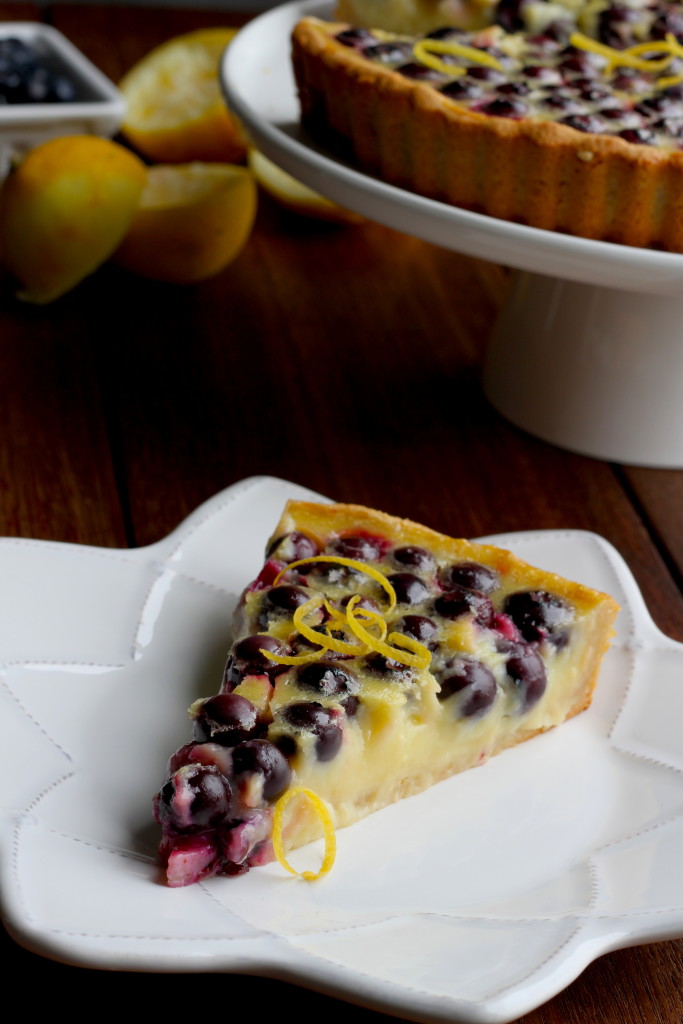 I don't want to tell you what to do with your life, but if I were, I'd tell you to make this tart the second blueberry season starts.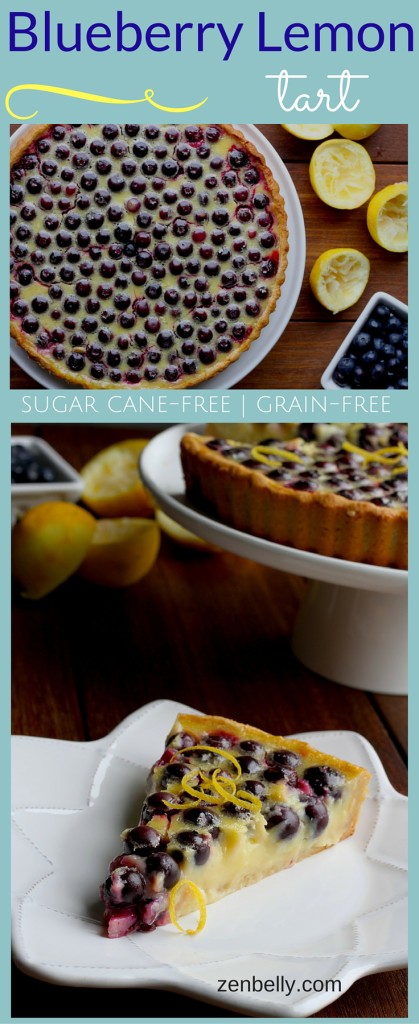 Print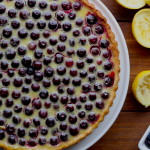 ---
for the crust:
1

egg

2 tablespoons

honey

2 tablespoons

coconut oil, (melted)

1 1/2 cups

almond flour

1/2 cup

plus 2 tablespoons arrowroot powder

1 tablespoons

coconut flour

1/3 teaspoon

sea salt
for the filling:
zest of

one

lemon, (plus extra for garnish, if desired)

3/4 cup

fresh lemon juice

4

large eggs

1/2 cup

honey

1/3 cup

coconut cream, (from a chilled, unshaken can of coconut milk*)

1 pint

fresh blueberries
---
Instructions
To make the crust:
Preheat the oven to 350.
whisk together the eggs, coconut oil and honey. Mix in the almond flour, arrowroot, coconut flour, and sea salt. Stir to combine and knead a couple of times to make sure it's well incorporated.
Press the dough into a 9″ tart pan. Using thin strips of aluminum foil, loosely cover the sides of the crust. Poke the bottom of the crust all over with a fork.
Bake for 12 minutes. Remove the aluminum foil.
To make the filling:
Whisk together the lemon zest, lemon juice, eggs, honey and coconut cream.
Pour into the prepared crust. If the sides of your crust don't go to the very top of the pan, you might have more filling than you need. Just fill the crust to wherever the sides reach to. Drop in the blueberries.
Bake for 25-32 minutes, or until the filling is mostly set. It will still be a little jiggly when it's done, and will set more as it cools.
Allow to cool completely before serving, about one hour.
---
Notes
Coconut milk will separate when chilled, so you'll be able to use just the cream that settles on top. After removing from the fridge, turn over the can and open the bottom. Pour off the water, and you'll be left with the thick cream.
** Wishing I made popsicles instead? Check out these recipes from my friends:
Mango Lassi Popsicles from Slim Palate
Ginger Berry Lime Ice Pops from So Let's Hang Out
Lava Flow Ice Pops from Nom Nom Paleo
And here's a whole popsicle roundup from Savory Lotus!
All of the links on zenbelly.com are for information purposes, however some are affiliate links to books, products or services. Any sponsored posts are clearly labelled as being sponsored content. Some ads on this site are served by ad networks and the advertised products are not necessarily recommended by Zenbelly.