I don't want to talk about how pretty this book is.
Don't get me wrong, it's drop-dead gorgeous. From the cover, to the design, to the uniquely dark and sexy food photography. 
Gorgeous.
But while Beyond Bacon is indeed beautiful, I'd rather talk about how important it is. It's not just a cookbook, it's a guide to respecting the whole hog, which is really, really important. The paleo movement talks a lot about eating like our ancestors did. Whether we're talking about our great grandparents or about our much more distant ancestors, we (in general) need to do a better job at practicing what we preach. Myself included. Our ancestors didn't only eat bacon and chops. They most likely ate damn near the whole animal. I love bacon as much as the next guy, but let's face it. Pigs are not just big bacons and hams.
And no, I'm not saying that you have to run out and purchase a whole hog and a chest freezer and give head cheese as Christmas gifts this year (you're welcome for the amazing idea), but I invite you to push yourself a little. Render some lard. Make some sausage. Have a pâté party. Put chitterling noodles in your pho instead of zoodles. Taco night? Try making your carnitas with tongue! Sound scary? It's not,  because you have Beyond Bacon (or you will July 2nd!), and Stacy and Matt tell you all you need to know. They tell the story of a ranch that does it right, and what that means. They tell you about the different breeds of pigs you might come across. How to find and afford pastured pork. They tell you why pigs raised correctly are healthy, and why pigs that are not raised correctly are not. They show you what a cut sheet looks like and how to navigate it, so if you do decide to order a large part of the animal, you'll know what to expect and can go into it like a pro.
And if you're shaking your head reading this, saying "No way, you crazy lady", there are plenty of more familiar recipes in Beyond Bacon too, from chops to braised shoulder to pork fried  "rice".  I, for one, am afraid to make the brownies and salted bacon caramel sauce, for fear that I will eat them for breakfast. For a week straight.
I have lots (LOTS) of recipes on my to-make list from Beyond Bacon. So far I've only had the chance to make one; the lard pie crust, and it was the perfect rich yet flaky base for my custard  and summer fruit tart. Being the awful recipe follower that I am, I was too impatient to give it the suggested 30 minutes in the fridge before rolling it out. (by "suggested", I mean it's one of the actual instructions). It still came out delicious, but I could tell when I was rolling it out that I should have followed the recipe, which is almost always the case with baking. It's more of a science while cooking is and art, and I'm definitely more of an artist in the kitchen. A very messy artist.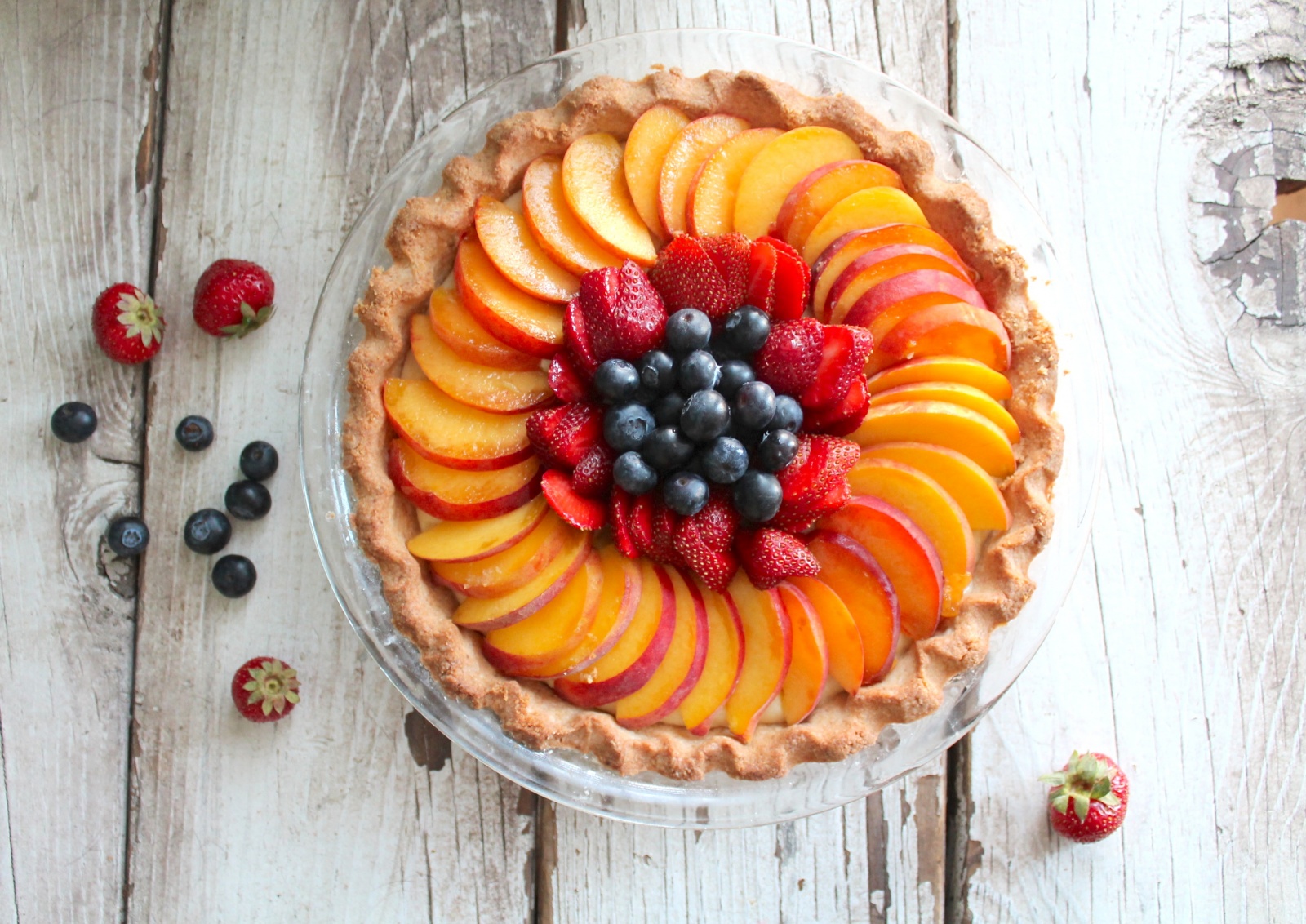 Beyond Bacon is as much a work of art as it is a valuable resource. If you're a lover of pork, nose to tail eating, or just good food in general, you need to add this book to your collection.
All of the links on zenbelly.com are for information purposes, however some are affiliate links to books, products or services. Any sponsored posts are clearly labelled as being sponsored content. Some ads on this site are served by ad networks and the advertised products are not necessarily recommended by Zenbelly.