If meatballs wore hats, these would wear many.
This is one of those recipes that you can pull out at the last minute and whip up for lunch, dinner, a snack, or as hors d'oeuvres. My favorite kind of recipe is one that has big flavor with just a few ingredients. Bonus for minimal time spent. Double bonus for versatility. This recipe gets check marks for all of the above!
Are you still picturing a meatball wearing a fedora?
In all seriousness though, these have made an appearance at many parties that I've catered, and they're always a hit. They are the perfect small bite. Flavor-wise, they pack a wallop. Best of all, they can be made ahead and they reheat beautifully, which is probably my #1 tip when it comes to entertaining: Make as much ahead of time as possible!
Some serving suggestions:
As hors d'oeuvres with toothpicks and a simple sauce of 2 parts coconut aminos to 1 part toasted sesame oil and a bit of grated fresh ginger. You can add honey and/or paleo friendly sriracha to taste, if desired.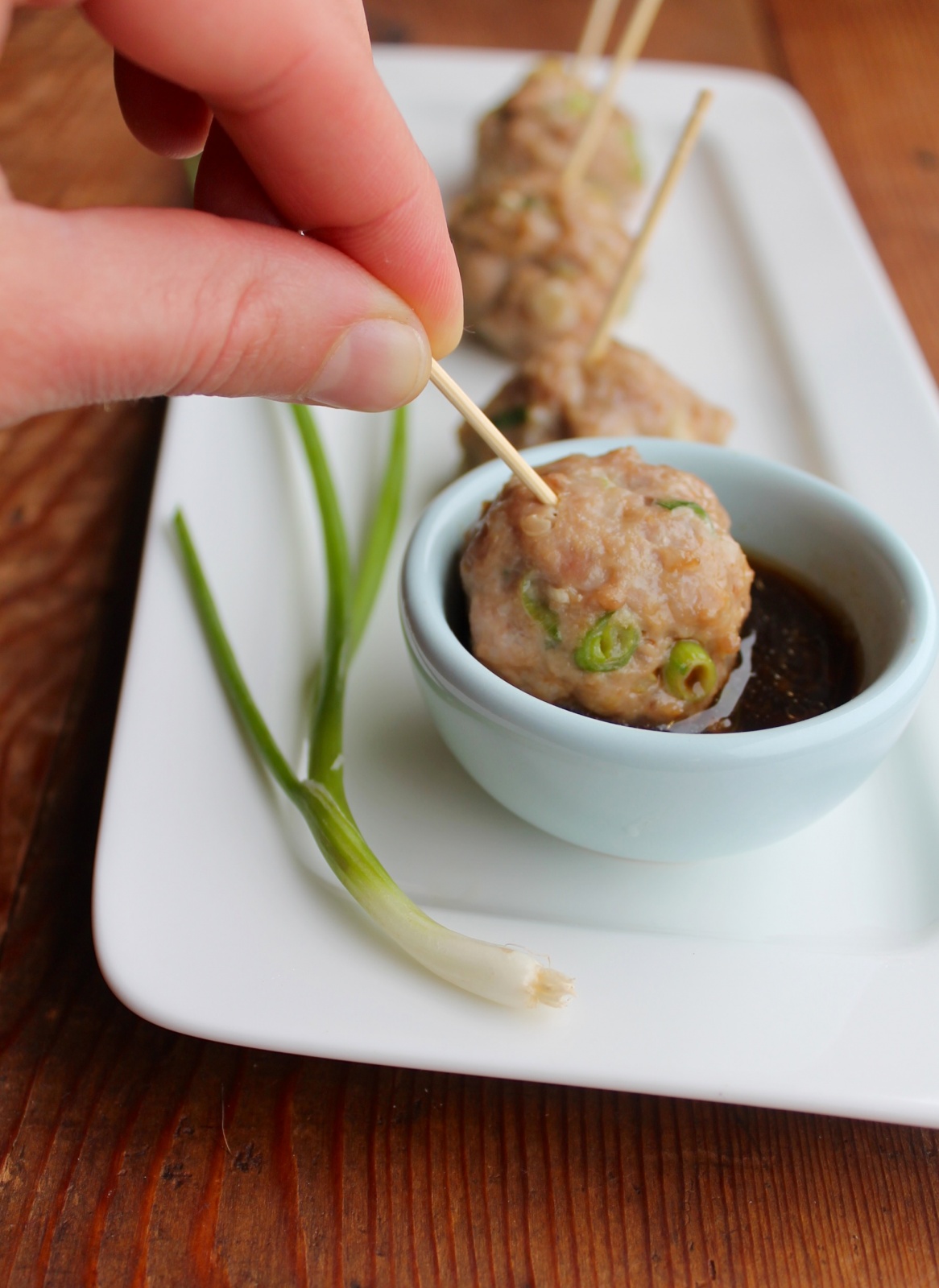 They make a great summer lunch with a light salad of thinly sliced cucumbers tossed with some ume plum vinegar (or your favorite variation), a drizzle of olive oil and fresh herbs such as cilantro, chives, and mint. (Or see my recipe for Sesame Cucumber Salad!)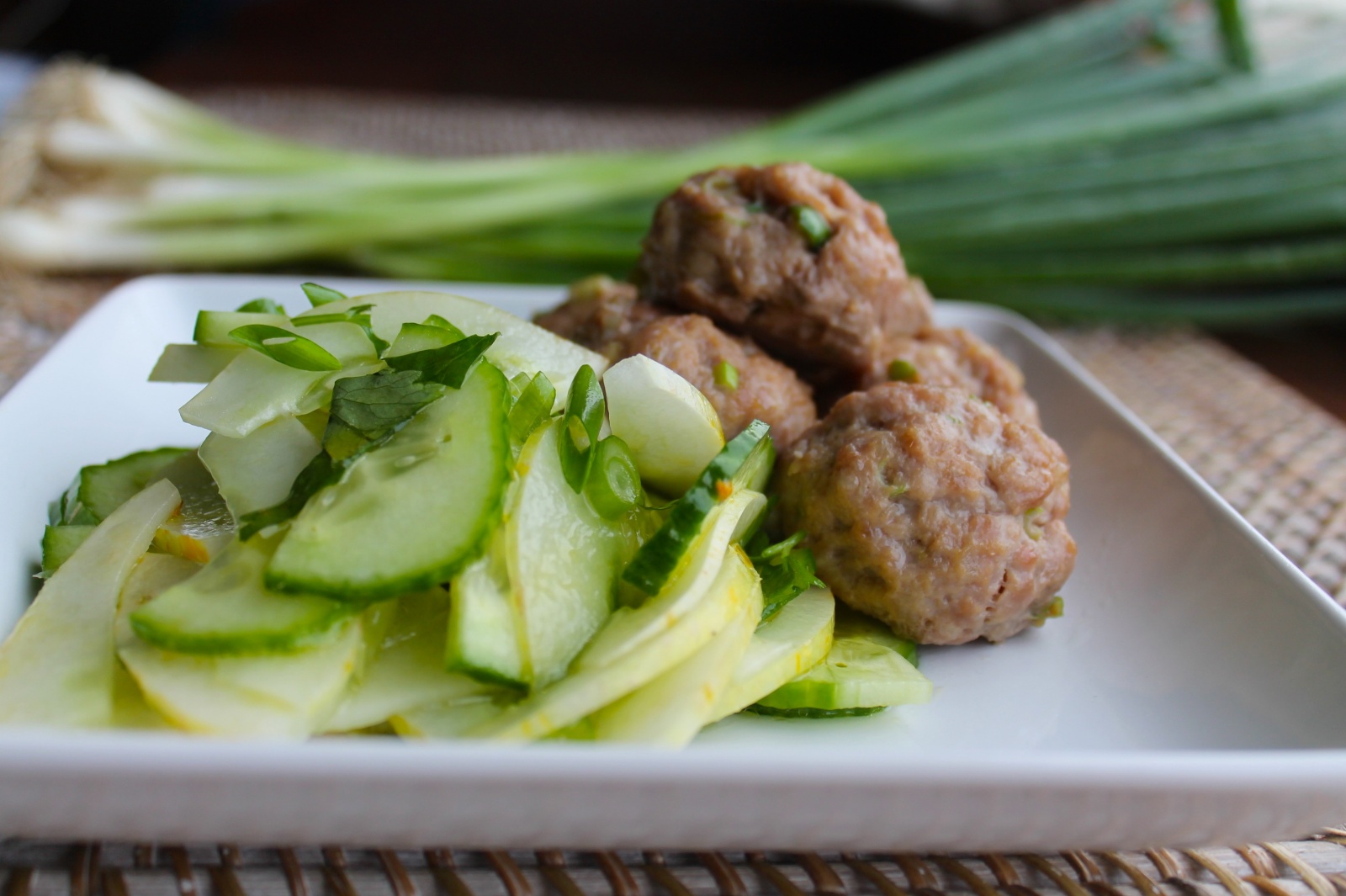 Or paired with cold sesame noodles: 4 ounces of sweet potato or kelp noodles tossed with 2 T tahini, 1 T coconut aminos, 1 T sesame oil, some grated ginger, and a dash of sriracha if you like them spicy. (Or see my recipe for Sesame Zoodles!)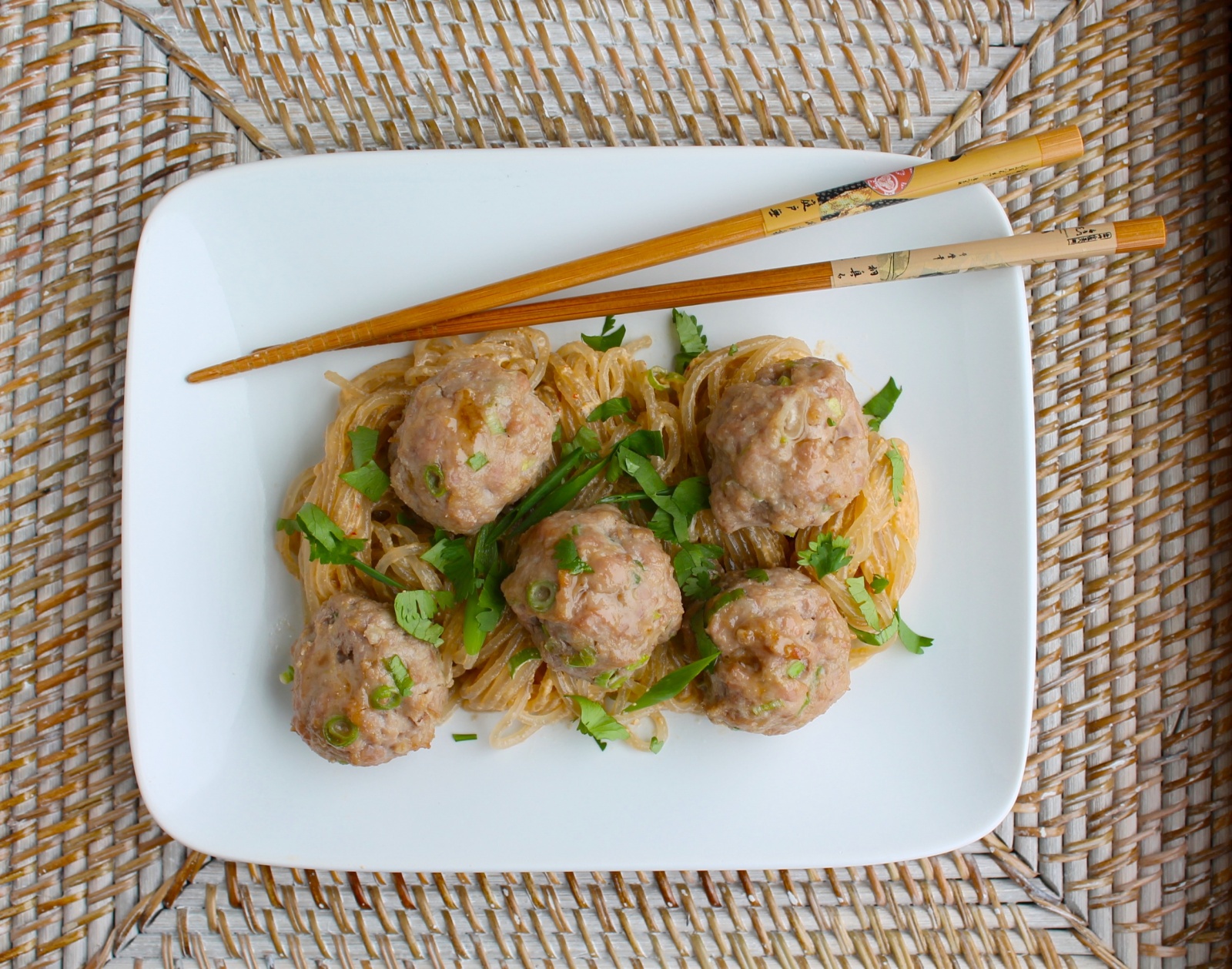 They also happen to taste a lot like the inside of a wonton, so are great in bone broth. And I'd be lying if I said I never ate them cold, straight out of the fridge.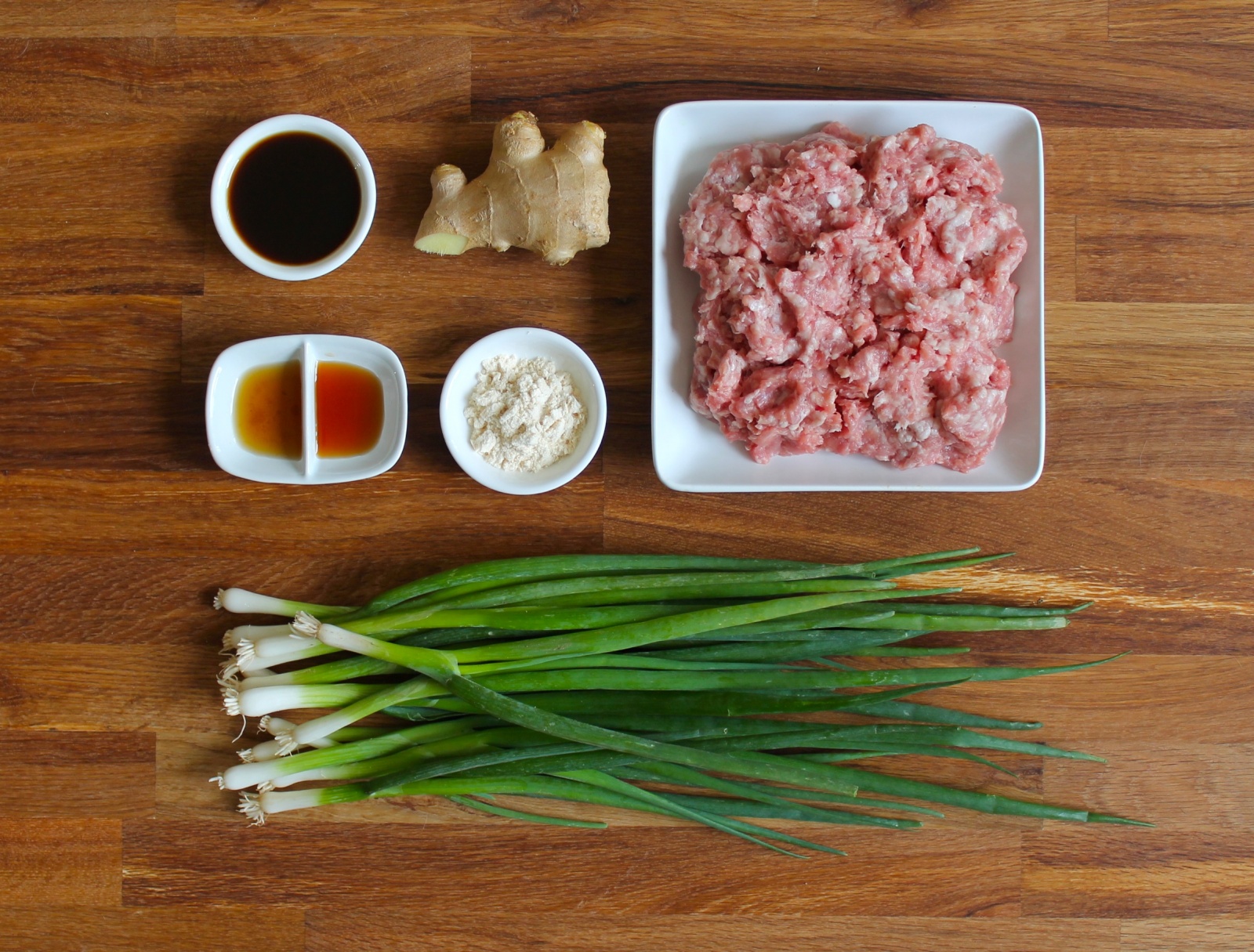 Ginger Scallion Pork Meatballs
prep time: 10 minutes
cook time: 15-20 minutes
yield: about 30 small meatballs / 6-8 servings
1 tablespoon avocado oil or coconut oil, melted
3 tablespoons coconut aminos
2 teaspoons toasted sesame oil
1 tablespoon fish sauce
1 tablespoon coconut flour
1 bunch green onions (about 10), minced
1 1/2 tablespoons peeled and grated fresh ginger
1 1/2 pounds ground pork
Preheat the oven to 425ºF. Grease a rimmed baking sheet with the oil.
In a large bowl, mix together the coconut aminos, sesame oil, fish sauce, coconut flour, green onions, and ginger. Add the pork and mix with your hands until well combined.
Roll into golf ball-sized balls and place on the prepared baking sheet. Bake for 15-20 minutes, until thoroughly cooked and golden brown.
PIN THIS RECIPE!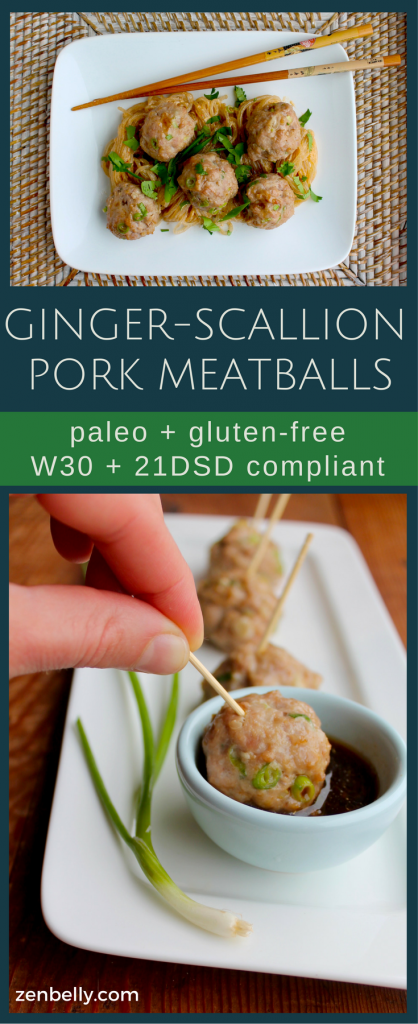 All of the links on zenbelly.com are for information purposes, however some are affiliate links to books, products or services. Any sponsored posts are clearly labelled as being sponsored content. Some ads on this site are served by ad networks and the advertised products are not necessarily recommended by Zenbelly.