Simple tarts filled with fresh fruit and creamy Honey Vanilla Custard have always been my very favorite dessert.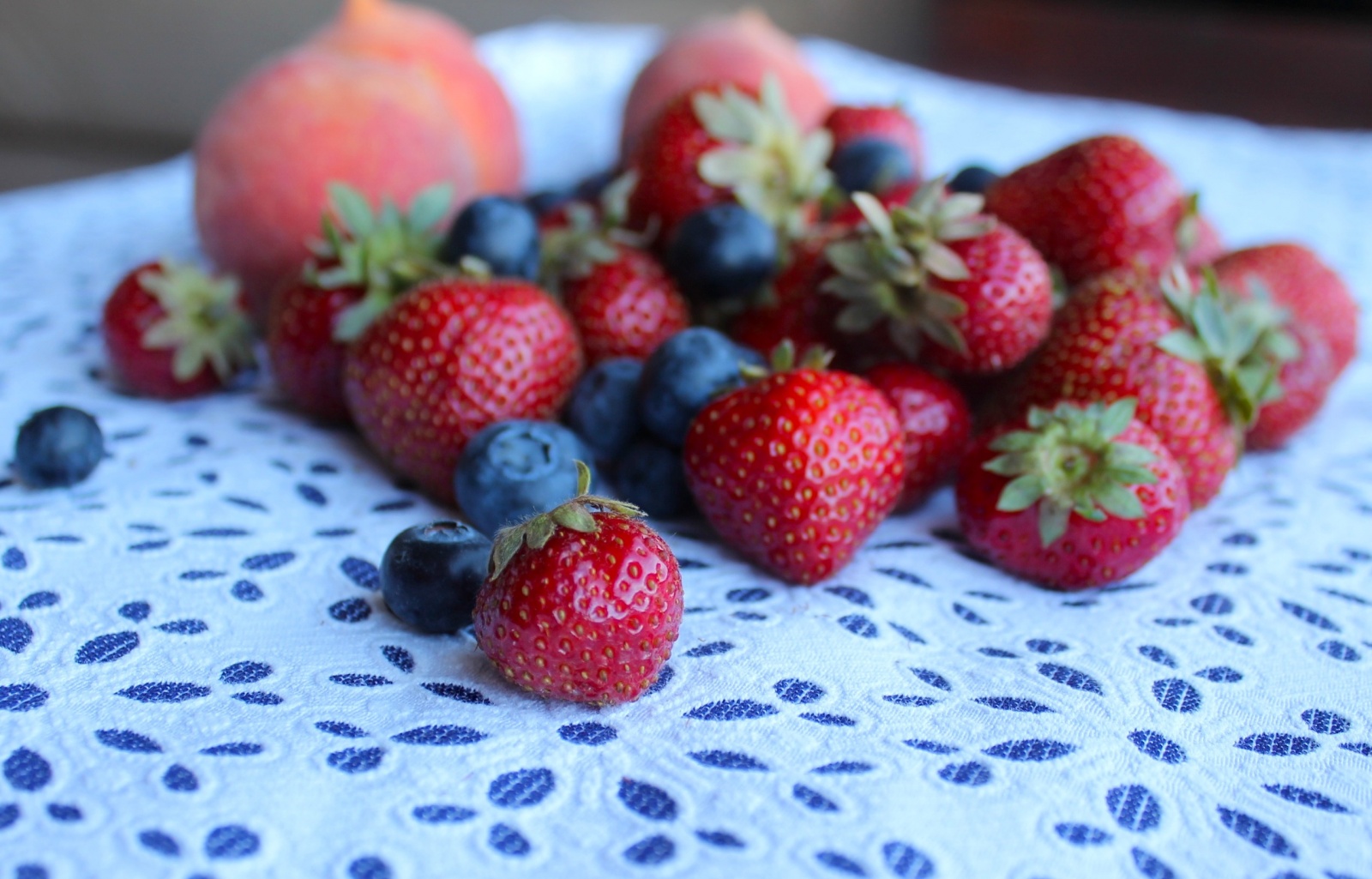 Typically, these custards use dairy and white sugar, which I know a lot of people avoid. But this Honey Vanilla Custard is sweetened with honey and uses coconut milk instead of dairy.
A trip to the farmers market on Sunday was all the convincing I needed; it was time to create a paleo version! Stone fruit and berry season is in full force here in the Bay Area, and I couldn't be happier about it.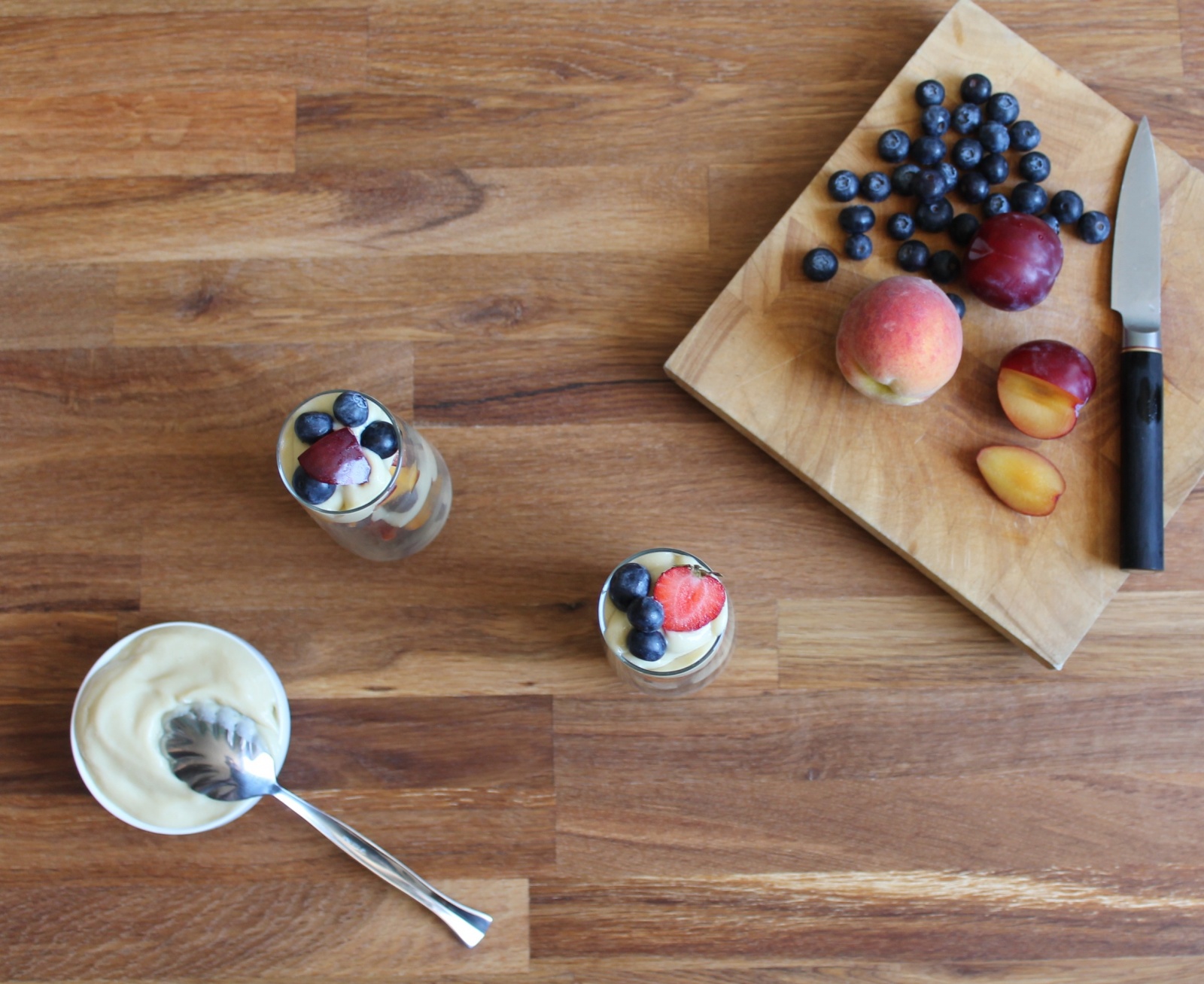 Disclaimer: The crust recipe I used and that is pictured in this post is not yet available, as it's the ah-mazing lard crust from Beyond Bacon by Stacy Toth and Matthew McCarry of Paleo Parents fame.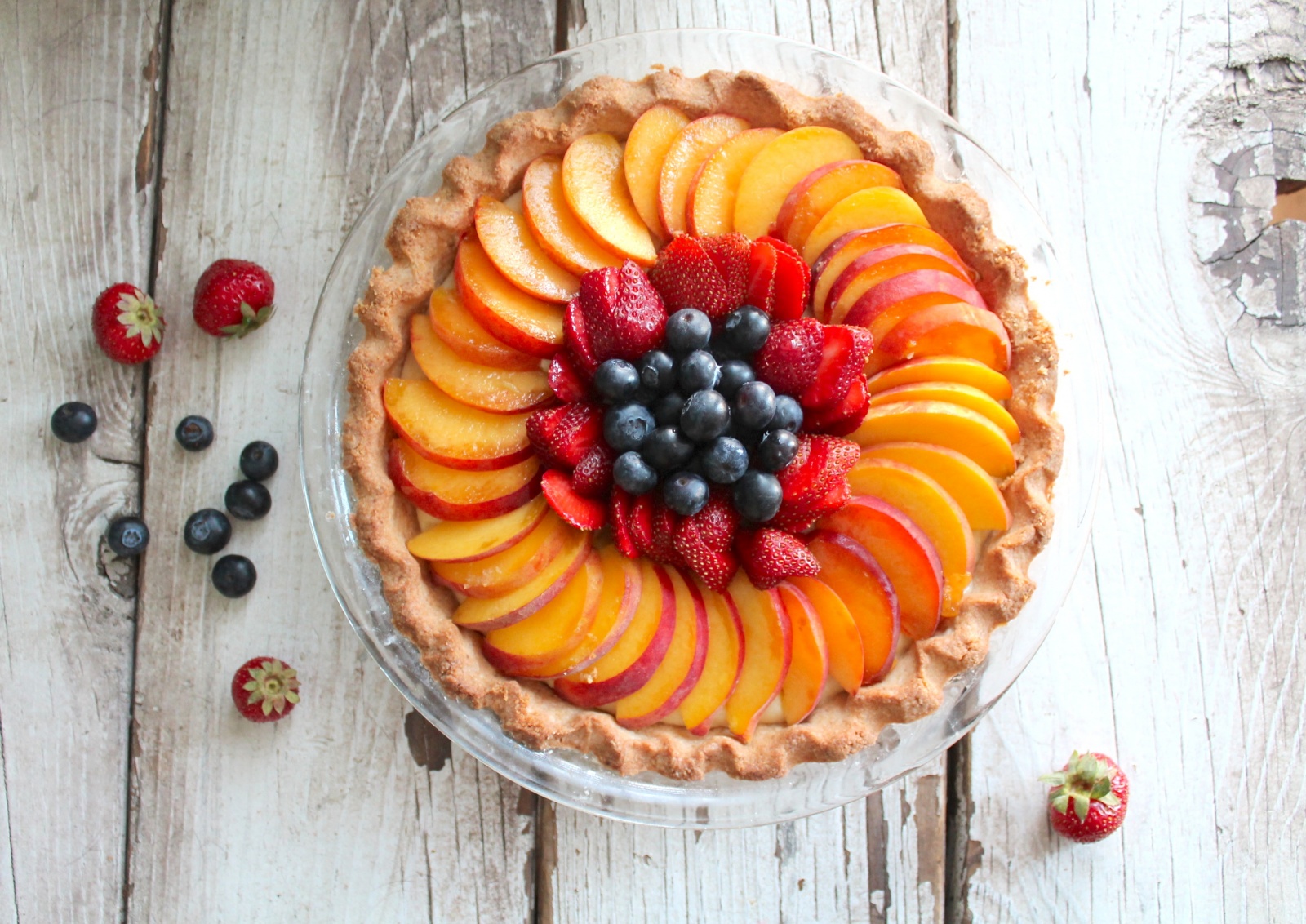 The lard crust is so far the only recipe I've tried from their latest masterpiece (seriously, go pre-order it right now), but that was only after several inner battles that went something like: "Oooooh THIS one!" <turns page> "No, THIS one!" <turns page> "ARGH!" You get the idea… Full review coming soon!
If you can't wait until July 2nd, when Beyond Bacon is released, to make this custard fruit tart, try it simply layered with fresh fruit as a parfait. It's perfect for brunch or a light summer dessert.
Honey Vanilla Custard
makes about 2 cups of custard; enough for one 9 inch tart or 4 parfaits. 
1 tablespoon gelatin
3 tablespoons cold water
1 can full fat coconut milk
2 egg yolks
pinch of salt
1/4 cup raw honey
2 teaspoons vanilla extract
In a medium mixing bowl, sprinkle the gelatin over the cold water. Set aside.

In a medium sauce pan over medium-low heat, add the coconut milk, egg yolks, and a pinch of salt. Whisk to combine. Continue whisking constantly until the milk mixture starts to thicken and steam. You don't want it to boil. Once it steams, whisk for another minute or two.
Place a fine mesh sieve over the bowl with the gelatin in it and pour the milk mixture through it.
Add the honey and vanilla and whisk until smooth.
Place the bowl of custard inside a larger bowl of ice water. Whisk until the custard is cool and thickened.
If filling a pie crust, pour the custard into the cooled crust and layer with fruit. For the tart pictured, I used about 3 small peaches, a handful of strawberries, and a handful of blueberries. You can use any fruit you'd like.
If making parfaits, layer the custard and desired fruit into tall narrow glasses. Stemless champagne glasses are perfect.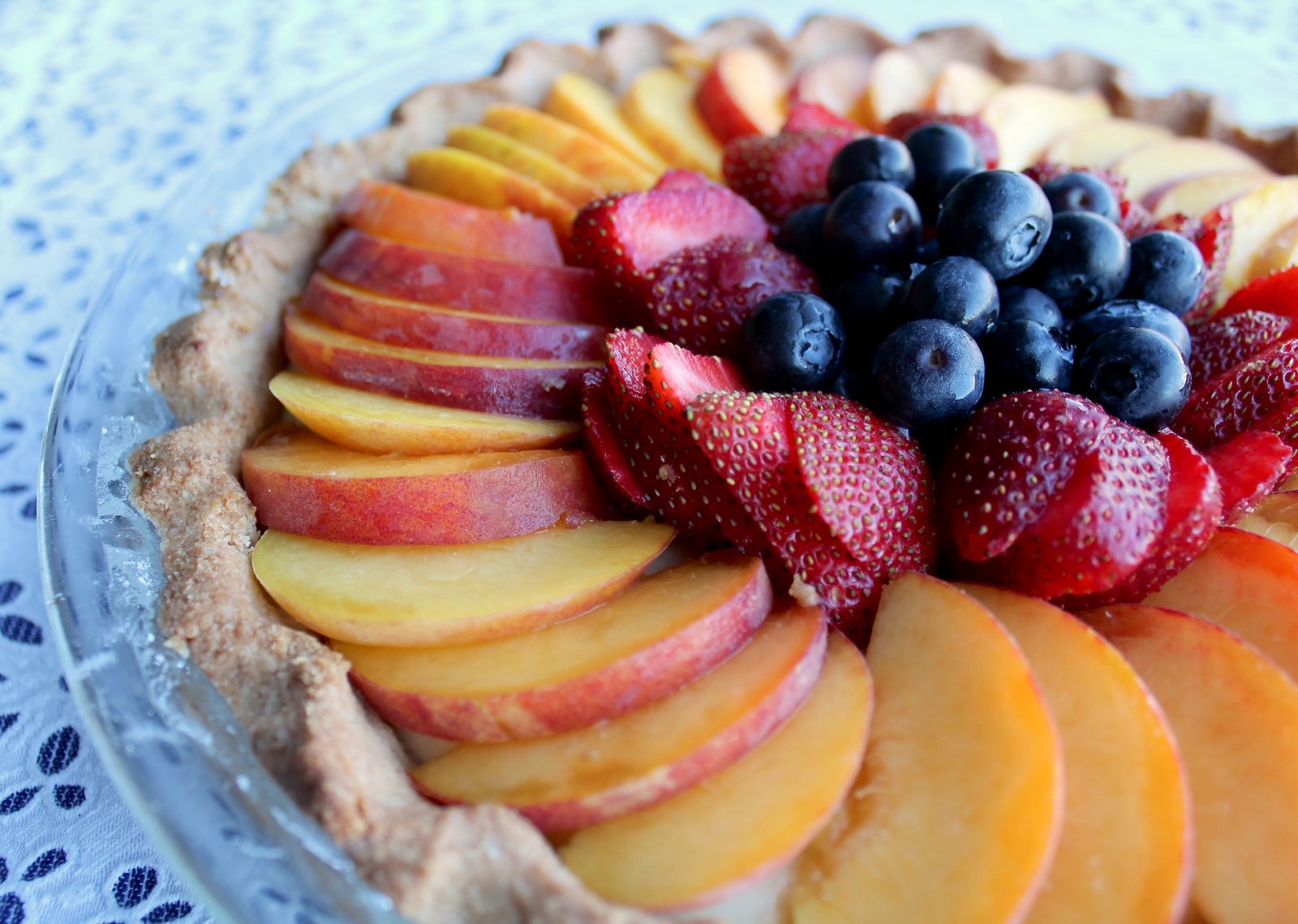 All of the links on zenbelly.com are for information purposes, however some are affiliate links to books, products or services. Any sponsored posts are clearly labelled as being sponsored content. Some ads on this site are served by ad networks and the advertised products are not necessarily recommended by Zenbelly.