'Tis the season for Gingerbread. To be honest, I can't remember the last time I had it before I made it for this here bloggy blog.
Paleo Gingerbread
When I went to start making this, I realized I was out of coconut sugar. Damnit. I considered using brown sugar like most gingerbread recipes call for, but figured there would be some kind of revolt if I did.
For this recipe, I reluctantly put on pants and went to the store to buy paleo-approved coconut sugar, to mix with paleo approved molasses – which is made from freaking cane sugar, btw – because I didn't want a revolt. But I'm over it.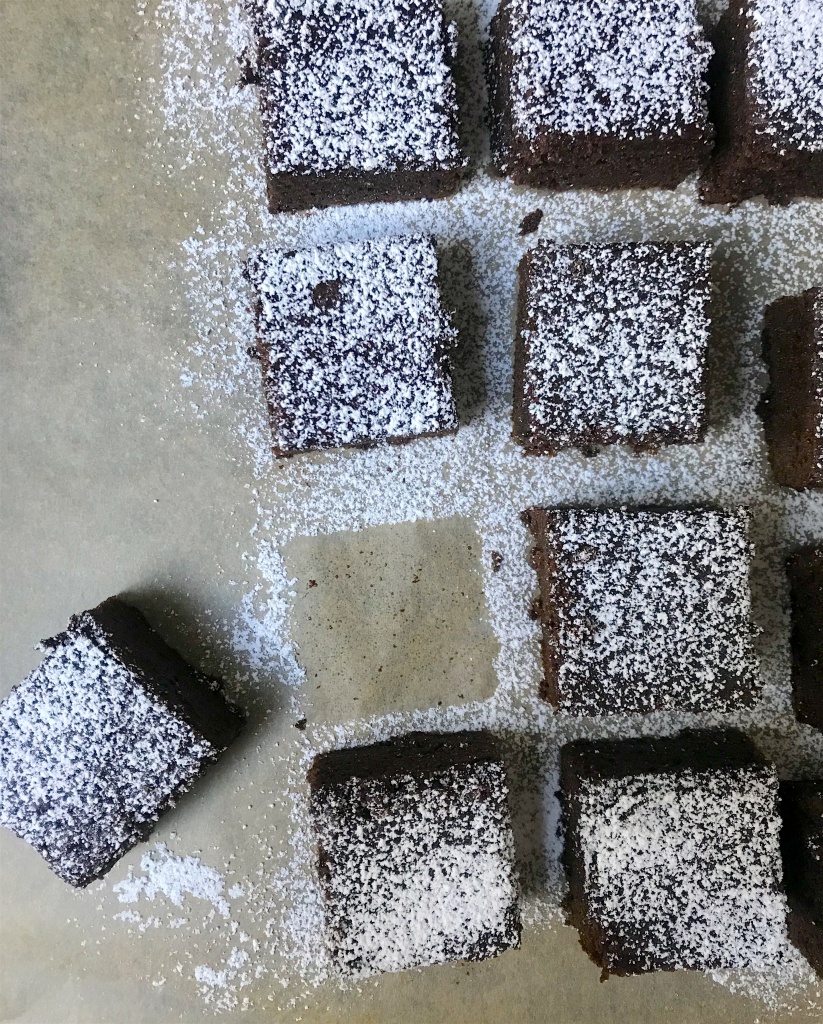 Here's the thing, you guys: Sugar made from (organic) cane is really not THAT much different than sugar made from trees or bees or coconuts. Sure, some have more nutritional value than others, and some have a lower glycemic index, but none of them are all that great for you. Don't even get me started on the alcohol sugars. And while we're at it, molasses is straight up garbage. Like it's actual garbage – a by-product of making sugar- but is somehow acceptable in Paleo baking. And the variety of molasses that's the most acceptable in Paleo baking is blackstrap molasses, which is basically the garbage of the garbage. But whatever.
I'm so over it. I have been over it for a while, and the aggravation around this topic has been building. Here's my request for you: If you notice that eating something makes you feel like crap, definitely don't eat it. But if the reasons you eat certain things and don't eat certain things is only based on a list of Paleo Foods / Non Paleo Foods, maybe use some critical thinking. To me, too often it's just arbitrary. And when we're talking about things like cake and donuts and things that shouldn't be eaten on a regular basis anyway, does it really matter?
Also, I'm positive that 96% of the people who scoff at sugar in recipes eat hella dark chocolate with sugar in it. Come at me.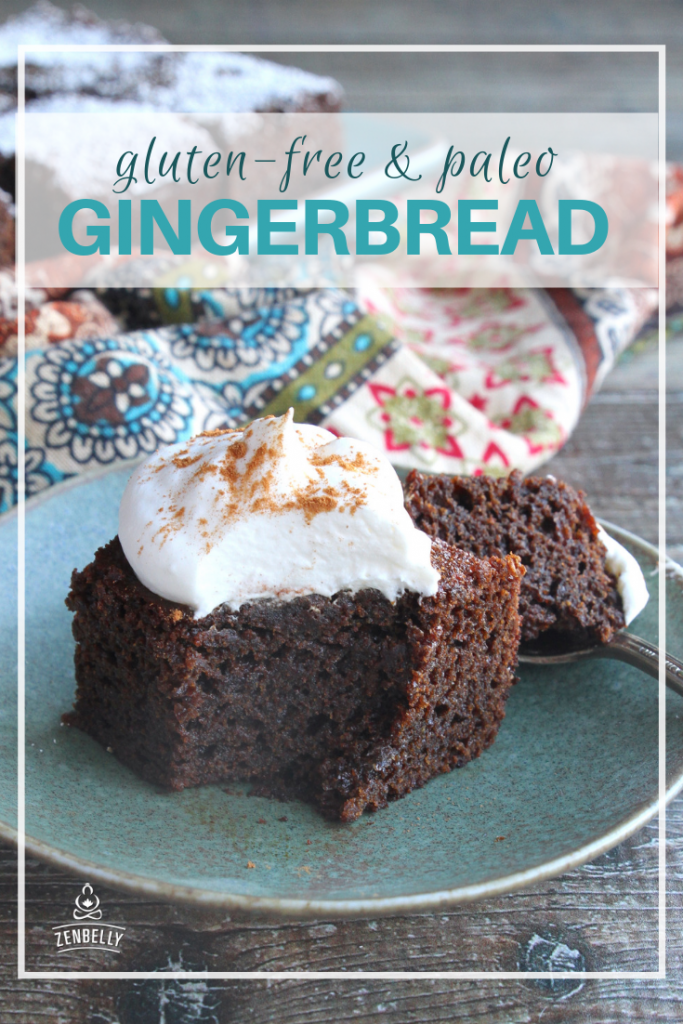 Okay rant over, time for the recipe for this lovely holiday cake. 😉
Print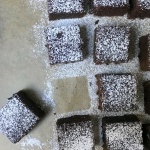 Paleo Gingerbread
Author:

Simone Miller

Prep Time:

10 minutes

Cook Time:

30 minutes

Total Time:

40 minutes

Yield:

20 pieces

Category:

Dessert
---
butter (ghee, or shortening for greasing the pan)

3 cups

almond flour

1 1/2 cups

tapioca starch (plus more for flouring pan)

1/2 cup

coconut flour

1 1/2 teaspoons

baking soda

2 teaspoons

ground ginger

1 teaspoons

ground cinnamon

1/4 teaspoon

ground allspice

1/4 teaspoon

ground cardamom

1/2 teaspoon

finely ground sea salt

1 cup

coconut sugar

1 cup

molasses (use true molasses if you can find it)

2 teaspoons

fresh ginger

1 cup

boiling water

4

eggs
---
Instructions
Preheat the oven to 350ºF. Grease a 9×13-inch cake pan.
In a large bowl, whisk together the almond flour, tapioca starch, coconut flour, baking soda, ground ginger, cinnamon, allspice, cardamom, and salt.
In a medium heat proof bowl, whisk together the coconut sugar, molasses, fresh ginger, and boiling water. Once it's lukewarm (the molasses and coconut sugar should take the temperature down enough), whisk in the eggs.
Pour the wet ingredients into the dry ingredients and whisk until there are no lumps.
Pour into the prepared pan and bake for 28-35 minutes*
---
Notes
*full disclosure: I put this in the oven and forgot to set the timer for a minute or 10. I set the timer for 27 minutes, guessing it had been in the oven for 7-8, guessing it would take around 35. It was done after about 22 minutes. What I'm saying is, give it a peek after about 25 minutes to see how it's doing.
All of the links on zenbelly.com are for information purposes, however some are affiliate links to books, products or services. Any sponsored posts are clearly labelled as being sponsored content. Some ads on this site are served by ad networks and the advertised products are not necessarily recommended by Zenbelly.