Asparagus season is like Ferris Bueller's famous quote: "Life (asparagus season) moves pretty fast, if you don't stop and look around (buy some asparagus) you could miss it."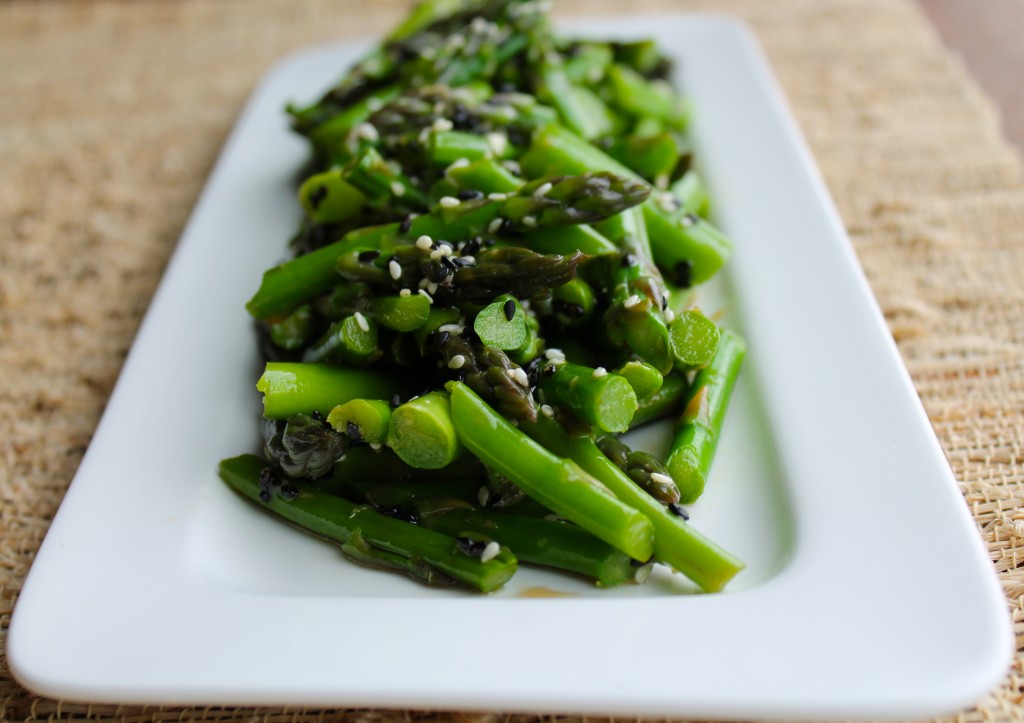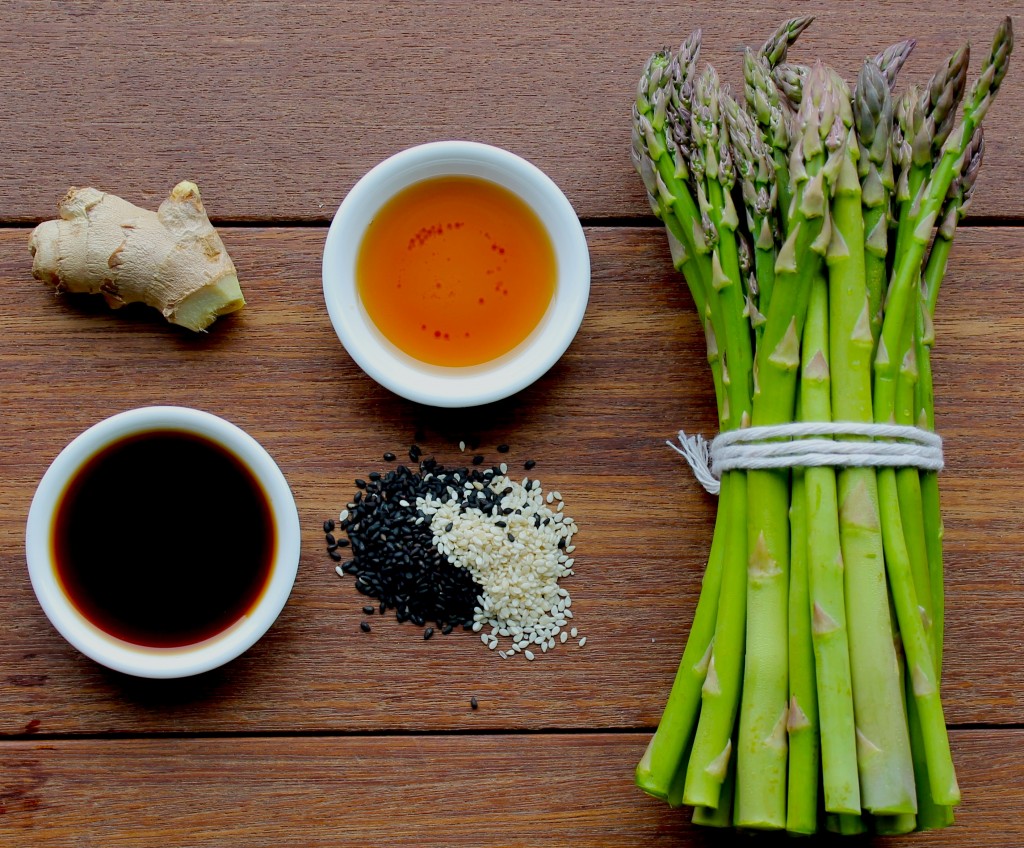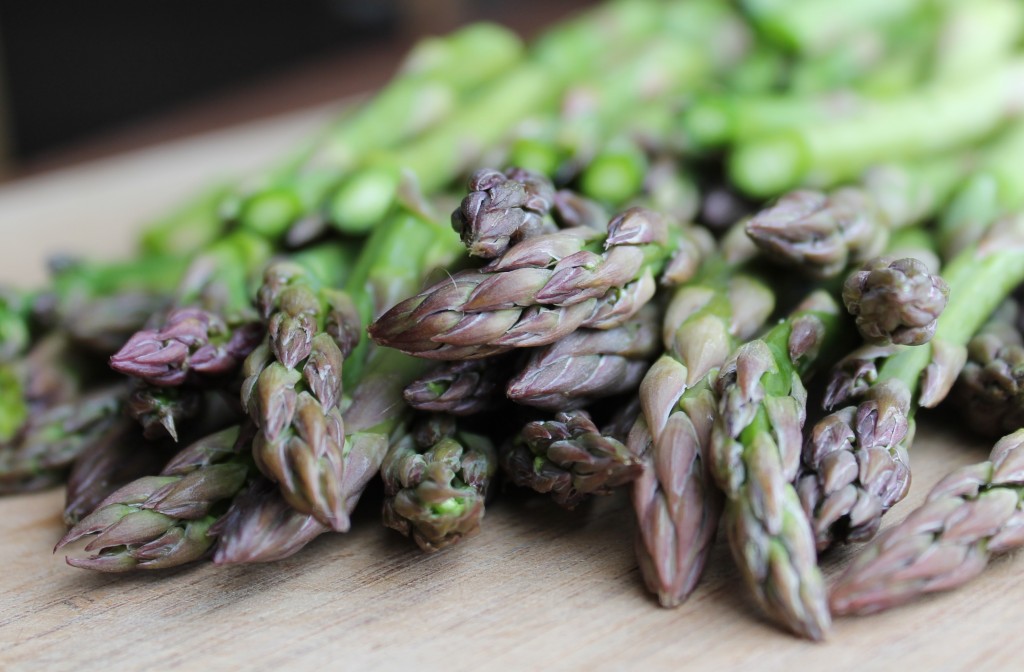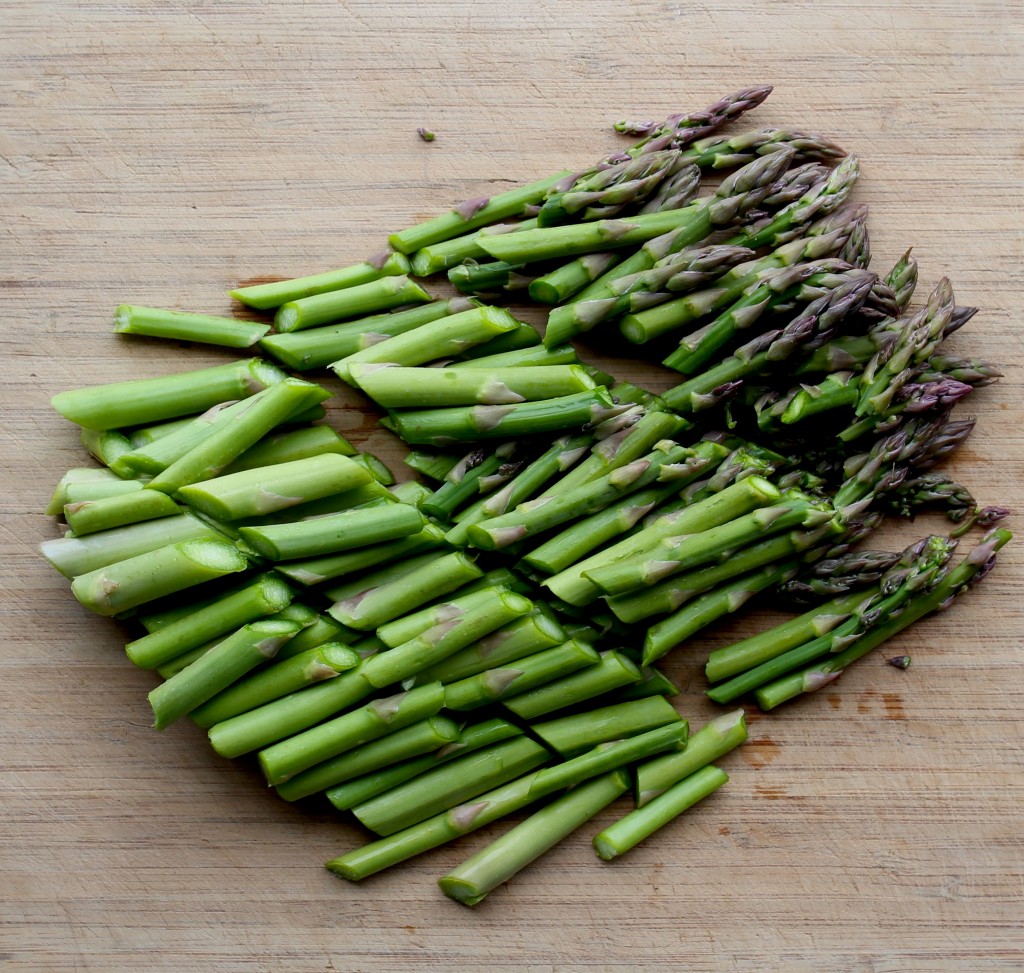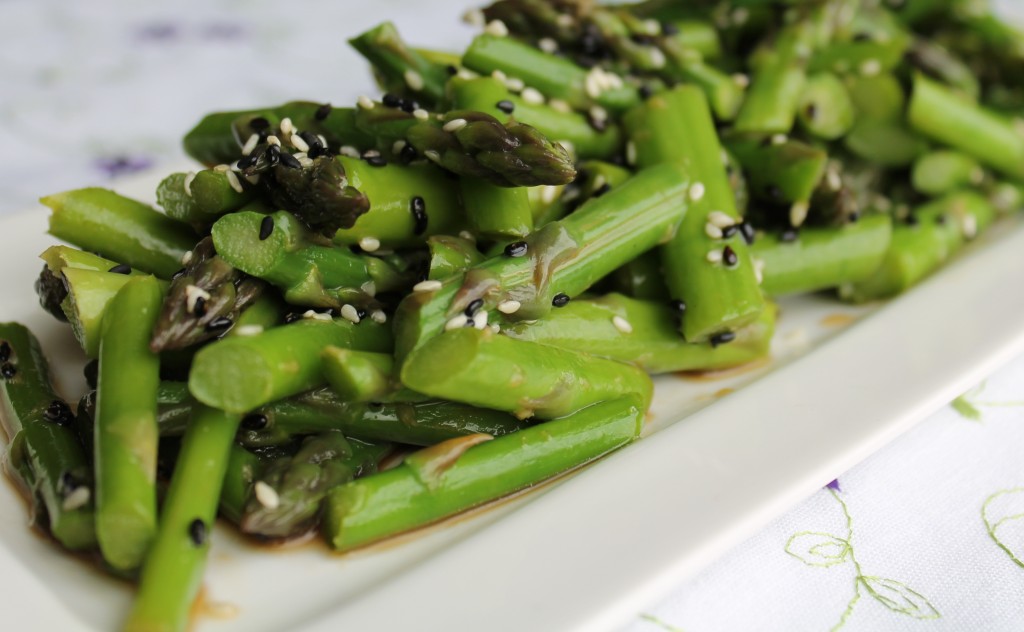 Sesame Asparagus Salad
1 bunch asparagus (about 1 pound)
2 tablespoons coconut aminos
1 tablespoon toasted sesame oil
1 teaspoon freshly grated ginger
2 teaspoons sesame seeds (a combo of white and black is pretty)
~ 1 tablespoon salt
optional, for heat: a pinch of crushed red chili flakes
Bring a medium pot of water to a boil. Add the salt.
Have ready a colander and a bowl of ice water.
Cut off the tough bottom ends of the asparagus and discard. Chop the remainder into bite site pieces at an angle.
Prepare the sauce by combing the coconut aminos, sesame oil, and ginger in a medium bowl. (Large enough for the asparagus as well)
Once the water is boiling, carefully add the asparagus to it and blanch for about one minute. (slightly more for thick asparagus)
Strain the asparagus and immediately plunge into the ice water.
Once cool, strain again and add the asparagus to the sauce.
Stir to combine, transfer to a serving platter or bowl, and sprinkle with sesame seeds.
All of the links on zenbelly.com are for information purposes, however some are affiliate links to books, products or services. Any sponsored posts are clearly labelled as being sponsored content. Some ads on this site are served by ad networks and the advertised products are not necessarily recommended by Zenbelly.