Last week, Simon and I got to experience something I do not miss about living in the northeast: The dreaded heatwave. Ever since I brought him back to Connecticut one summer and it was HOT and HUMID, and another time in December when it was -10, Simon requested to never, ever go back there in the summer or winter. I obliged, since I'm not a fan of that type of nonsense either.
So this past week, which, might I remind you, was technically Spring, we spent a few lovely days in New York City- my coauthor and I had to be there to pitch The New Yiddish Kitchen to The Jewish Book Council, and I figured it would be fun to make a vacation out of it. And it was! NYC was warm, very much so for May, but not terribly hot. And then we went to Hudson NY for some R&R in a town where there's not much else to do (aside from eat and drink coffee and sip margaritas). The real appeal of this destination was that it was an easy train ride from the city and the whole town is a mile long, so we could walk the whole thing.
But no! We could not walk any of it because when we walked out the door of our adorable Airbnb, we were hit in the face with what felt like the inside of a car that's been parked in the sun for hours with the windows up. I know it sounds like I'm being dramatic, but the temperatures were in the high 90's with 5 million percent humidity, and my weather app informed me that while it was 96 degrees, it felt like 110. Ew.
So when my folks came up to visit on day 3 of our 5 day trip to Hudson and offered to take us back with them… Okay let's get real we were already packed. Since the weather is now batshit crazy on the east coast, it was somehow cooler in Connecticut, south of where we were.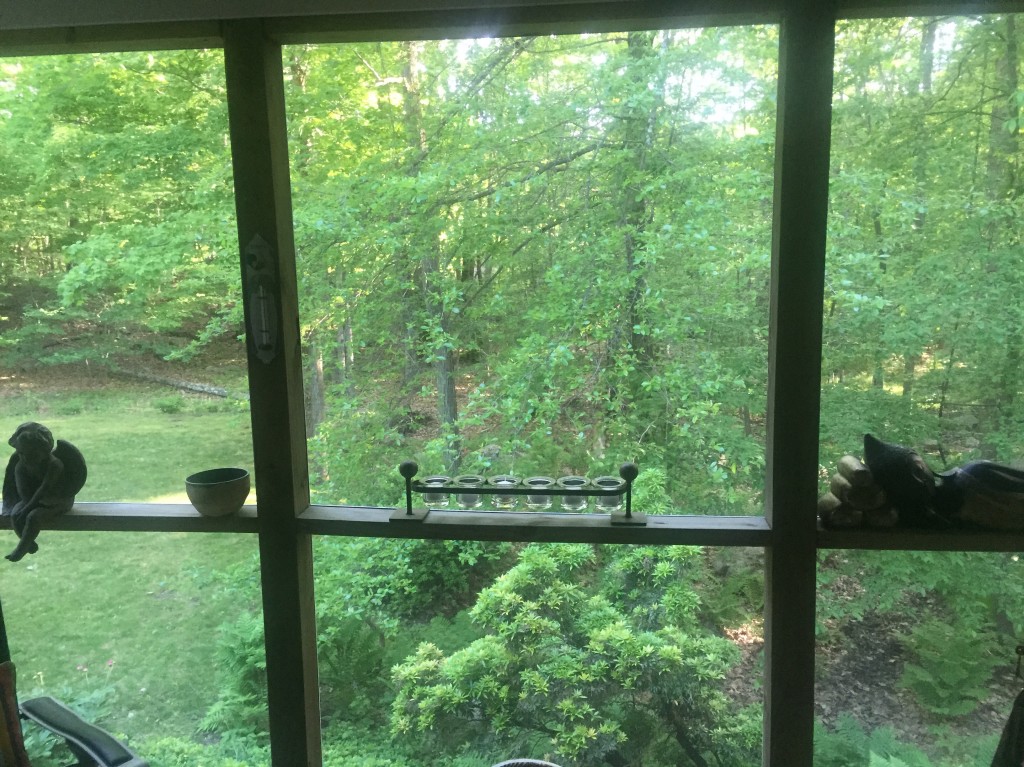 Once comfortably perched on the screened-in porch of the home I grew up in, it was obviously time for cocktails. It was still definitely warm enough to want something margarita-esque, so I whipped up these sweet and spicy little numbers. I think they might be on repeat all summer long!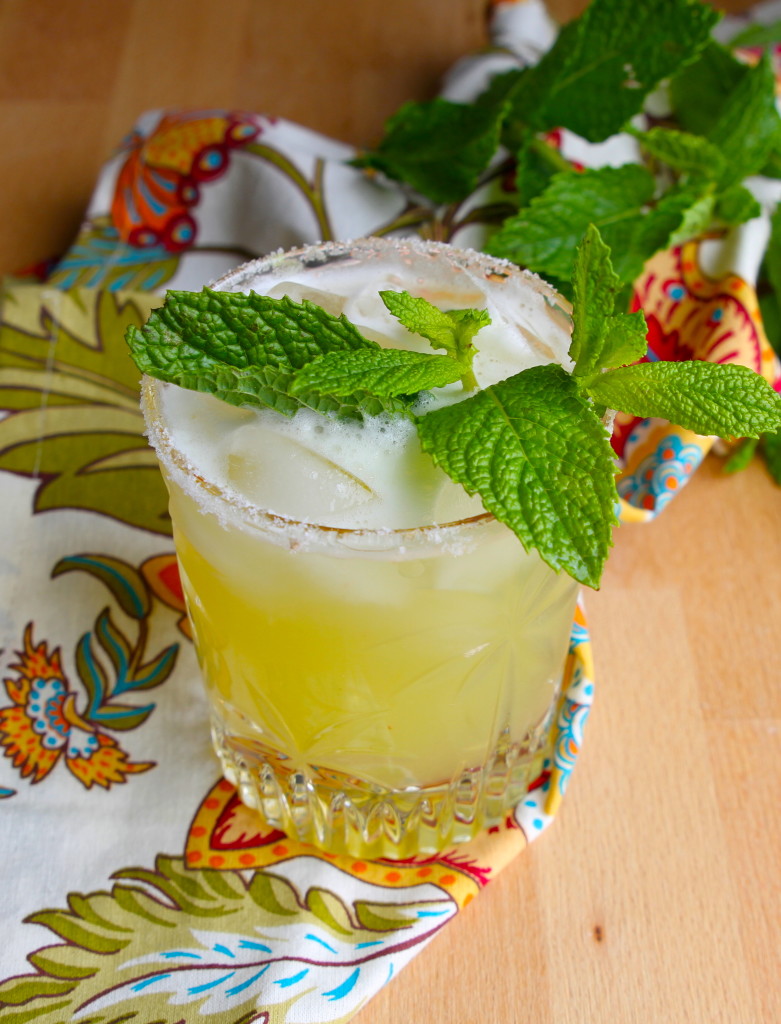 spicy pineapple tequila smash
makes 1 cocktail
1/2 cup chopped fresh ripe pineapple
8-10 large mint leaves, plus more for garnish
2 tablespoons fresh lime juice
1 tablespoon honey simple syrup (recipe follows)
small pinch of cayenne
1.5 ounces tequila (I like Espolon resposado)
salt for the rim if desired
bubbly water
In a cocktail shaker, muddle the pineapple with the mint and lime juice until it pretty much turns to juice.
Add in the simple syrup, cayenne and tequila, along with a few ice cubes. Put the top on the shaker and give it a good shake.
If salting the glass: Run one of the lime halves along the rim of a rocks glass and invert the glass onto a plate of salt.
Fill the glass half way with ice. Strain the contents of the cocktail shaker into the glass and garnish with a sprig of mint. Since the pineapple is so chunky, it might be tough to strain all of the liquid. I like dumping it into a small strainer and pressing the liquids through.
Top off with bubbly water and garnish with mint.
Honey Simple Syrup
Combine 1/4 cup honey with 1/4 cup boiling water and stir until dissolved. Store any unused syrup in a jar in the fridge.
Cheers!
Simone
All of the links on zenbelly.com are for information purposes, however some are affiliate links to books, products or services. Any sponsored posts are clearly labelled as being sponsored content. Some ads on this site are served by ad networks and the advertised products are not necessarily recommended by Zenbelly.