Want to be the first to know about new products and receive exclusive offers?

Once you know how easy it is to make your own sugar scrub, you probably won't be tempted to spend $20, $30 or $40 on a jar. Even if you use organic sugar, you'll still be saving lots of cash!
This also makes a great gift, especially in a cute glass jar with a ribbon and a tag with the ingredients.
An important note about essential oils: They are extremely concentrated, and there are risks associated with use; some for direct use on skin, some related to use during pregnancy, some causing photosensitization, etc. For recipes like this, I only use a few drops, and I use oils that are generally safe, such as lavender, rose, jasmine and sandalwood.
This sugar scrub and a facial exfoliator (which I shared on Instagram recently) are really the only two skin care items I make. You can read more about my skin care regimen HERE.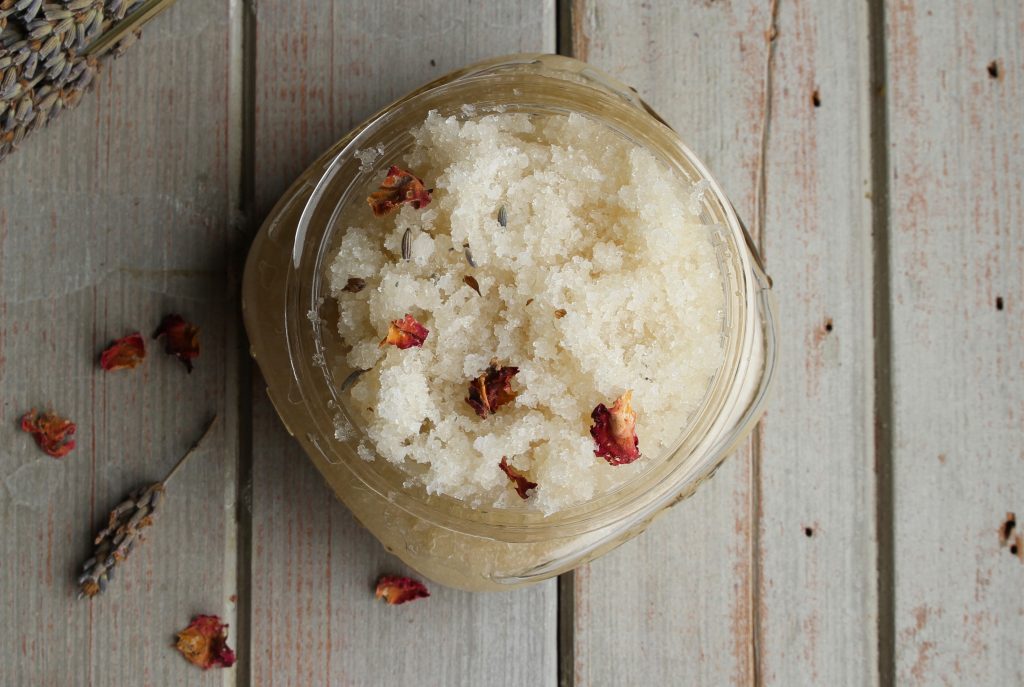 Super-Luxe Sugar Scrub
1/3 cup sugar
2 tablespoons salt (kosher or sea)
1/4 cup melted coconut oil
5-10 drops essential oils, optional (see note above)
lavender and/or rose petals, optional
In a medium bowl, combine all of the ingredients and stir to combine.
For storage: Glass jars look the nicest, and you won't have to worry about things like BPA. But please be careful when using glass in the bathroom, especially if you have children.
To use: This is great for hands, feet and body. Scoop out a small amount and massage into the skin. Rinse with warm water. (Please be careful if using this on your feet in the shower.)
If you're interested in safer skincare, click here to see my review of the new products I've been using.
PIN THIS!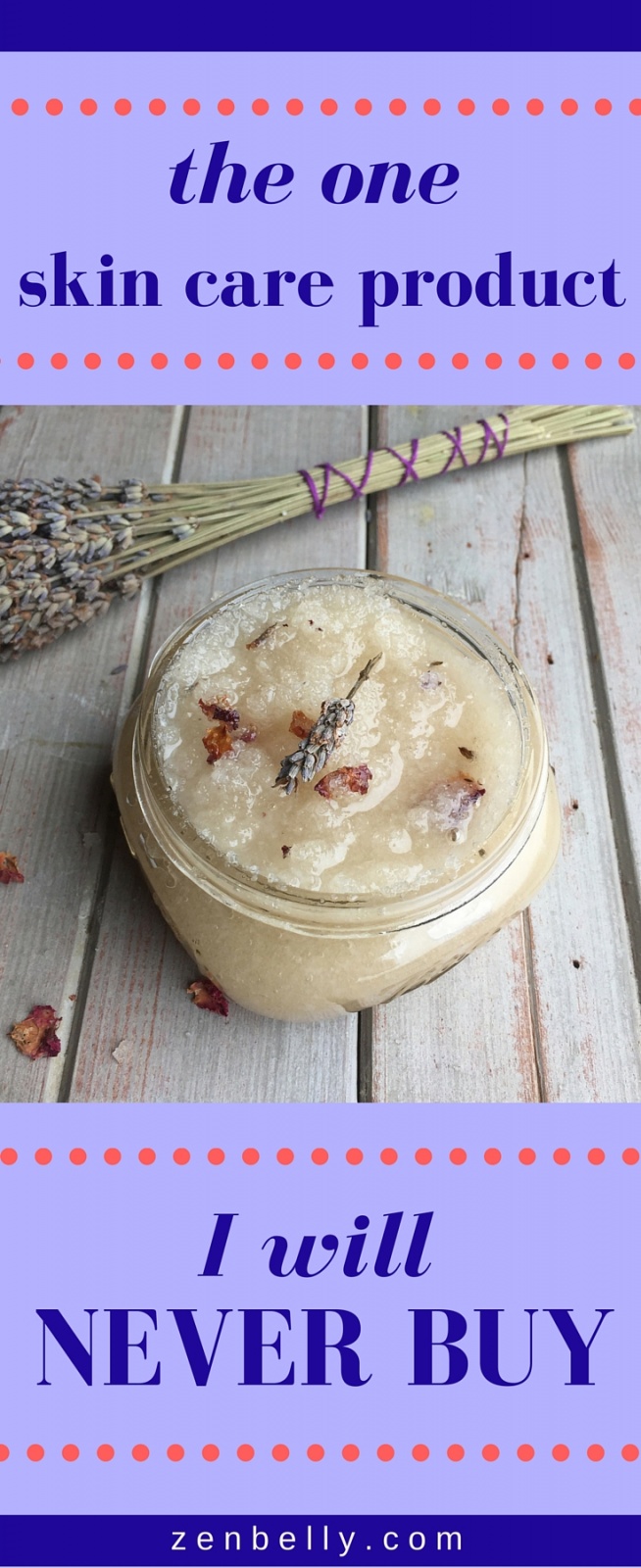 All of the links on zenbelly.com are for information purposes, however some are affiliate links to books, products or services. Any sponsored posts are clearly labelled as being sponsored content. Some ads on this site are served by ad networks and the advertised products are not necessarily recommended by Zenbelly.