A lot of my friends have been talking about Beautycounter products lately, and I have been mostly ignoring them, because the tiny drawer in my teensy bathroom is full, and I generally like what I have in there.
What I have in there is a mixed bag; some "more natural" products like Tarte tinted moisturizer (which I love) and some not at all natural products like a Philosophy alpha hydroxy exfoliating liquid / gel combo. Full disclosure: This stuff works great. But I have no idea what kind of toxic sh!t storm is in the bright blue gel that you slather on after leaving the liquid on for 2 minutes. (update, 7/19/18: I can confidently say that the Overnight Resurfacing Peel works way better than the neon blue stuff.)
Since I'm a hippie at heart, and know that my skin is my biggest organ and just about everything I put on it winds up in it, I've been slowly transitioning my skin care regiment into the realm of more natural products. But I occasionally have a moment of weakness at Sephora and ignore ingredients in favor of results.
Hey, I'm human. And because I'm human, I want stuff that works. My 39th birthday was Friday, and sadly, I didn't inherit my grandma Loretta's genes- that woman was wrinkle-free at the age of 80.
So the more and more (and omg more and more and more) I hear about Beautycounter, the more intrigued I have become. Their stuff is safer, aka less toxic, with a long list of ingredients they will never use. They've done their research, and are rated very well on the EWG list. But unlike most hippie skincare, this stuff is designed to actually work, as well as the high performance chemical sh!t storm stuff at Sephora. It's like they get me, and now I can have the best of both worlds.
I'm guessing some of you might be like me, so I figured I'd share a little bit about the products I got from Beautycounter and what I like or don't like about them.
And since I have hippie roots and learned a thing or two about skin care while in Massage School back in the day, I'll be sharing my recipe (if you can even call it that) for the one skincare product that I will never, ever buy. Not because there aren't good quality ones out there, but because I consider it an utmost waste of money.
10/27/17: BRAND NEW COUNTERMATCH COLLECTION!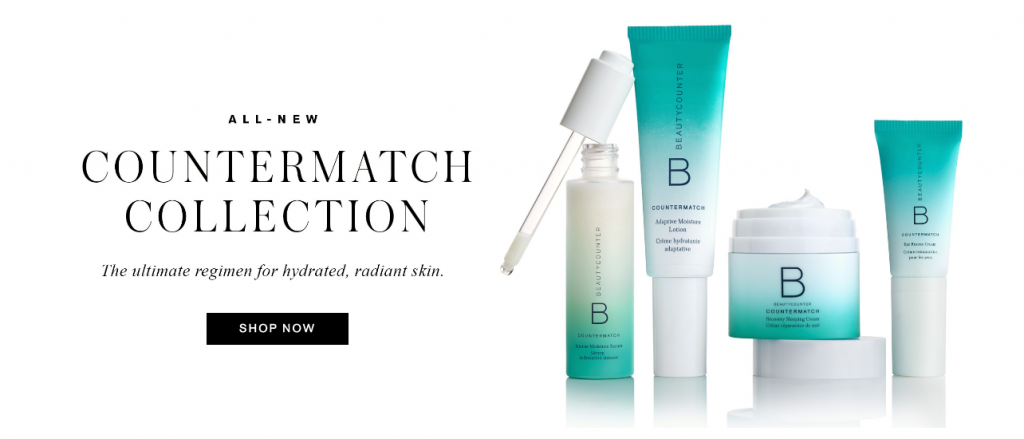 Here's more about what I've been using and loving! (updated 7/19/18) CLICK THE IMAGES BELOW FOR MORE INFO!
My 2 absolute favorites: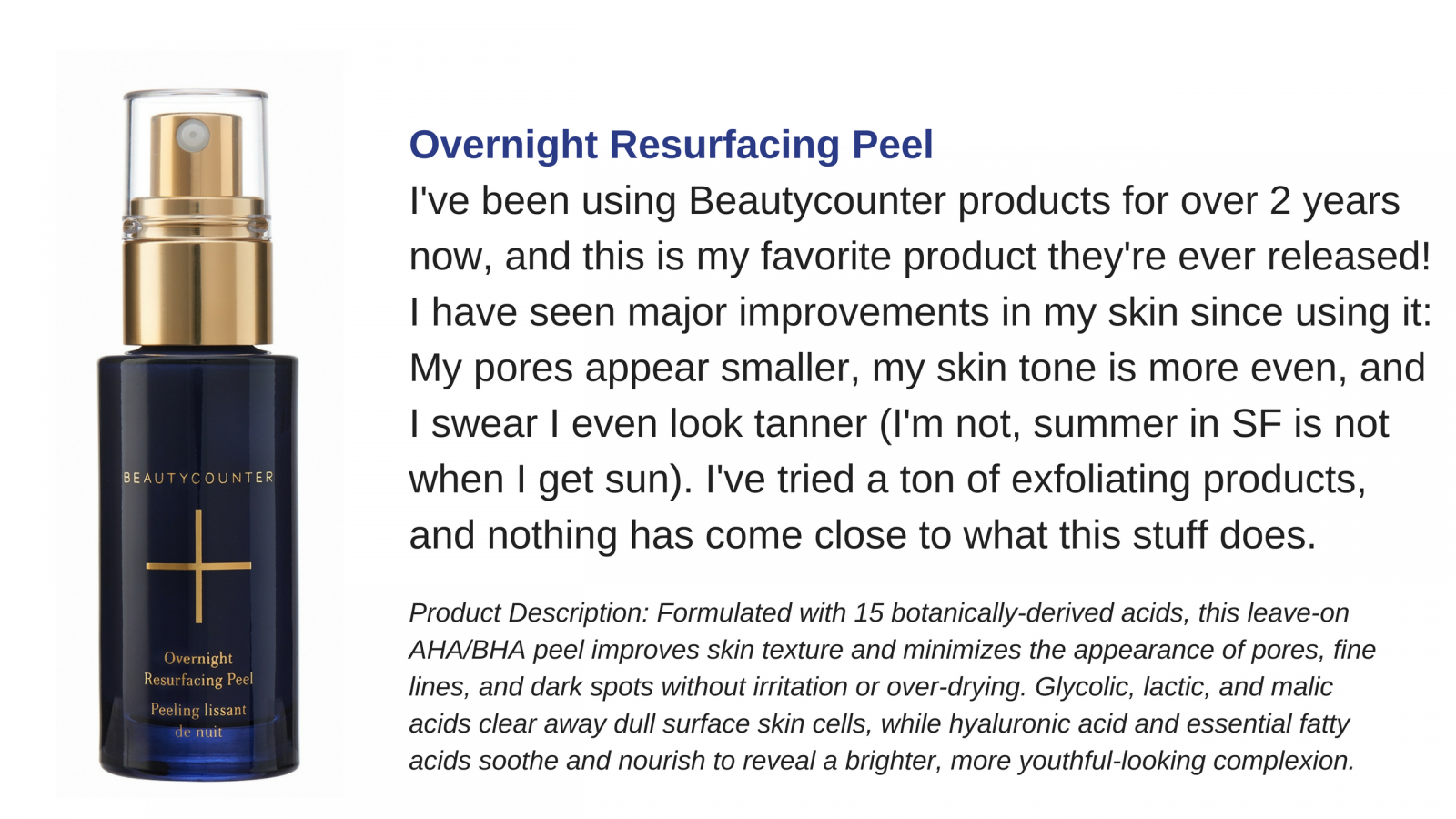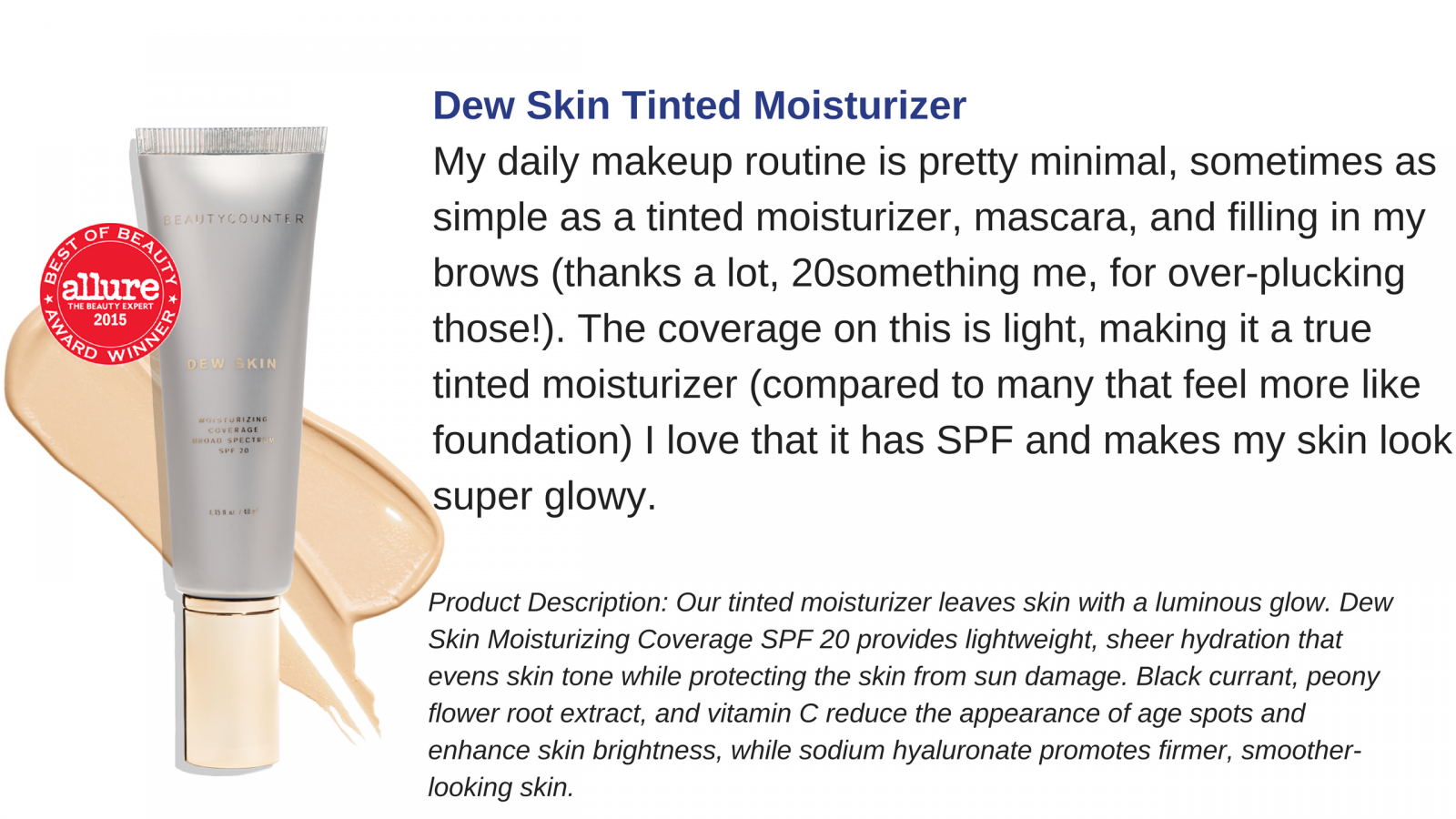 After using the Dew Skin and Tint Skin for several months, I've definitely hacked this makeup game. I've found that mixing them yields the absolute best result, and it's customizable depending on the look and feel you're going for! So during the day when I'm going minimal, I use Dew Skin with just a tiny amount of Tint Skin mixed in, and it adds just the perfect amount of coverage while still looking natural. For evening, events, and any time I want to look more polished, I use mostly Tint Skin with a dab of Dew Skin for full coverage with that healthy glow
update 10/27/17: I am even more in love with the NEW VOLUMIZING MASCARA
Still not sure what the best products are for YOUR skin? Fill out my Skincare Survey and I'll send you personalized recommendations based on your skincare concerns!
As for the thing I'll never buy? Well it's not because there aren't quality ones out there, it's because I consider it a ridiculous waste of money. Something that's typically sold for anywhere from $20-50, that you can make at home for under $5… Why would I buy that?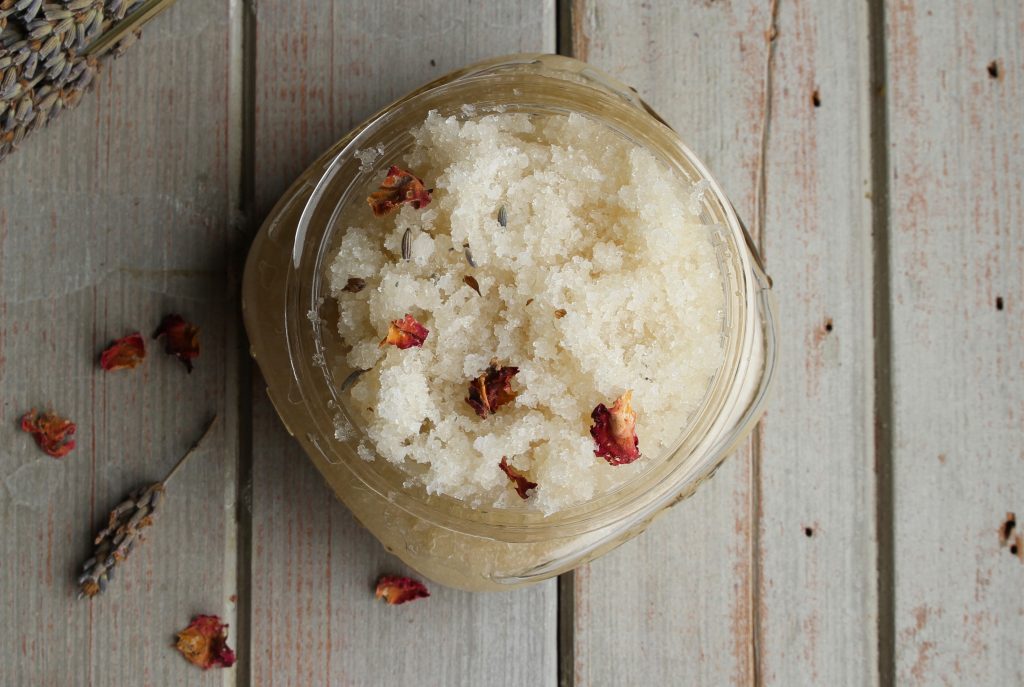 Super-Luxe Sugar Scrub
1/3 cup sugar
2 tablespoons salt (kosher or sea)
1/4 cup melted coconut oil
5-10 drops essential oils, optional (see note below)
lavender and/or rose petals, optional
In a medium bowl, combine all of the ingredients and stir to combine.
For storage: Glass jars look the nicest, and you won't have to worry about things like BPA. But please be careful when using glass in the bathroom, especially if you have children.
To use: This is great for hands, feet and body. Scoop out a small amount and massage into the skin. Rinse with warm water. (Please be careful if using this on your feet in the shower.)
An important note about essential oils: They are extremely concentrated, and there are risks associated with use; some for direct use on skin, some related to use during pregnancy, some causing photosensitization, etc. For recipes like this, I only use a few drops, and I use oils that are generally safe, such as lavender, rose, jasmine and sandalwood.
PIN THIS POST: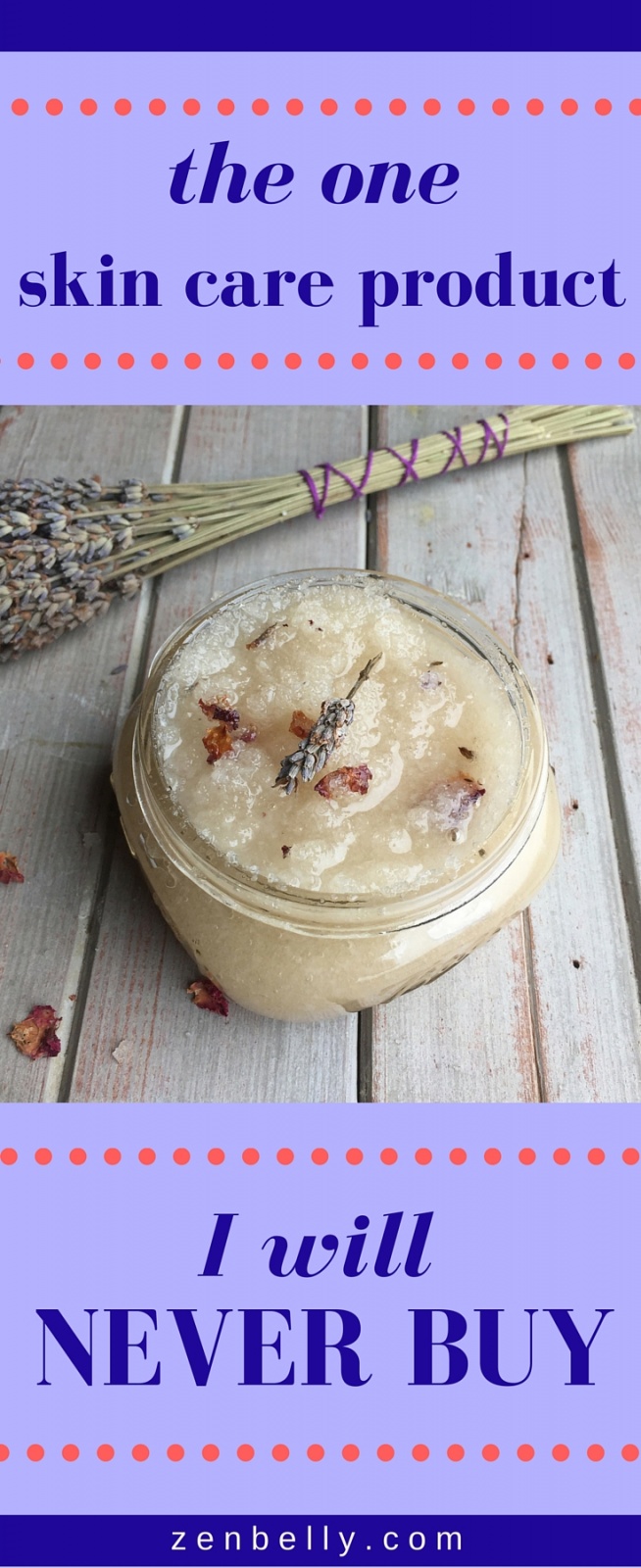 All of the links on zenbelly.com are for information purposes, however some are affiliate links to books, products or services. Any sponsored posts are clearly labelled as being sponsored content. Some ads on this site are served by ad networks and the advertised products are not necessarily recommended by Zenbelly.