Confession time: While I actually love vegetables (hi, Mom!), I tend to get in a rut and eat the same ones over and over again. Although the old standbys (broccoli, cauliflower, green beans, kale, collards, Brussels) have a definite season, here in northern California, they're always around in grocery stores. (Which I'm not complaining about, of course.)
Romanesco, though, is different. It's a rebel that only shows up a couple of times a year. Based on a quick google search, the season for romanesco is late summer. But based on the bright green spindly heads that are popping up all over, it appears to be in season now, at least somewhere within a reasonable distance from San Francisco.
Whether it's google or real life that's correct, I'm happy to have it around. It might only be because it's not around long enough for me to bore of it, but I think it's my most favorite.
It's definitely my favorite to photograph.
Normally, when I make this photogenic veggie, I simply roast it until caramelized and tender, and sprinkle it with sea salt. If you want to keep things simple, you can absolutely leave it at that. But for the sake of posting a recipe with a little more… oomph, I dressed this one up with some heat, brininess and tartness.
For those of you who have passed by romanesco due to it's resemblance to an alien and are wondering what it tastes like: It tastes like a cross between broccoli and cauliflower. I, however, like it more than both of those things.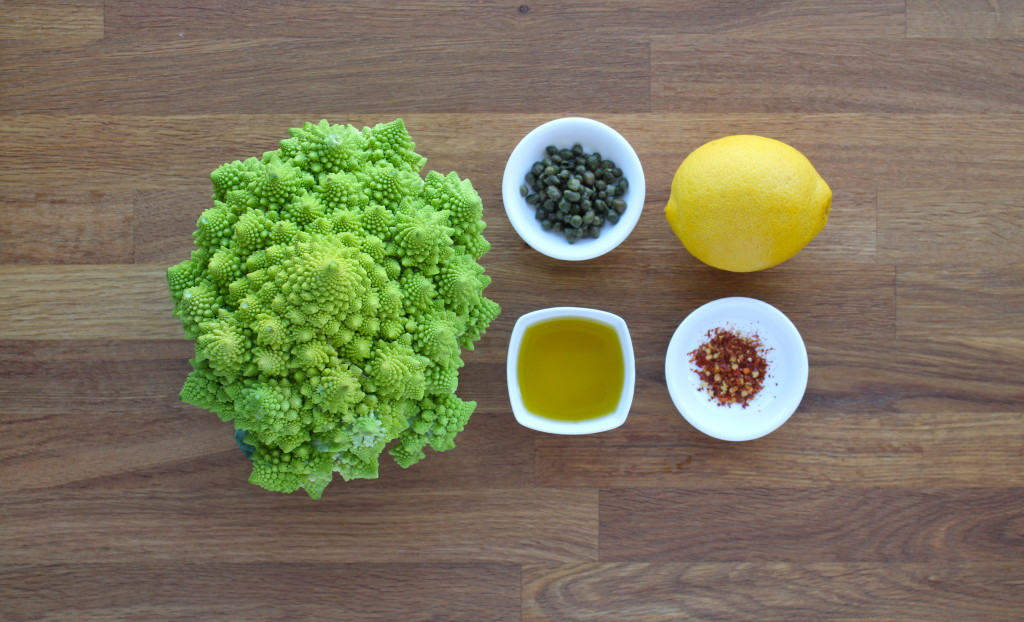 A few simple ingredients are all you need.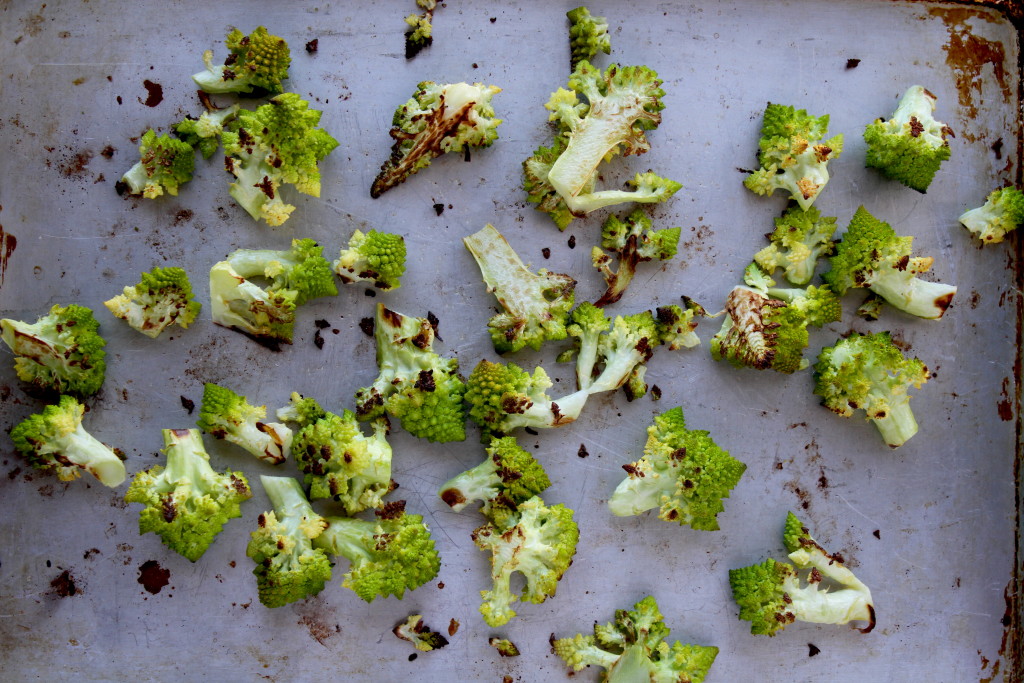 A little char gives romanesco some great flavor.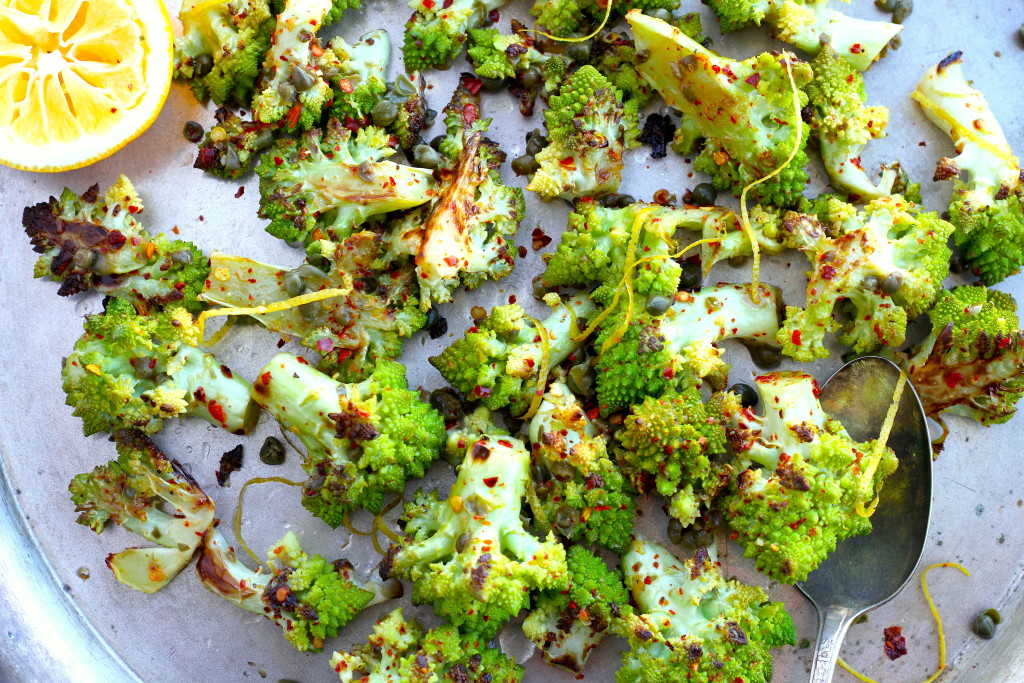 Spicy Roasted Romanesco with Lemon and Capers
prep time: 5 minutes | cook time: 20 minutes | serves: 4 
1 head romanesco, cut into florets
1/4 cup extra virgin olive oil, divided
1/4 teaspoon sea salt
1 tablespoon lemon juice
1 teaspoon lemon zest
1 tablespoon capers, minced
1 teaspoon red pepper flakes
freshly ground black pepper
Preheat the oven to 425.
On a baking sheet, toss the romanesco with the sea salt and half of the olive oil.
Roast for 10 minutes, flip, and roast for another 10, or until nicely browned and softened.
Meanwhile, in a large bowl, combine the remaining olive oil, lemon juice, lemon zest, capers, red peppers flakes, capers, and some freshly ground black pepper.
Once the romanesco is done, toss with the dressing and serve.
PIN this recipe:
All of the links on zenbelly.com are for information purposes, however some are affiliate links to books, products or services. Any sponsored posts are clearly labelled as being sponsored content. Some ads on this site are served by ad networks and the advertised products are not necessarily recommended by Zenbelly.