Full disclosure: These Chocolate Oatmeal Florentine Cookies were a total accident. I was going for crispy on the edges, chewy in the center oatmeal cookies.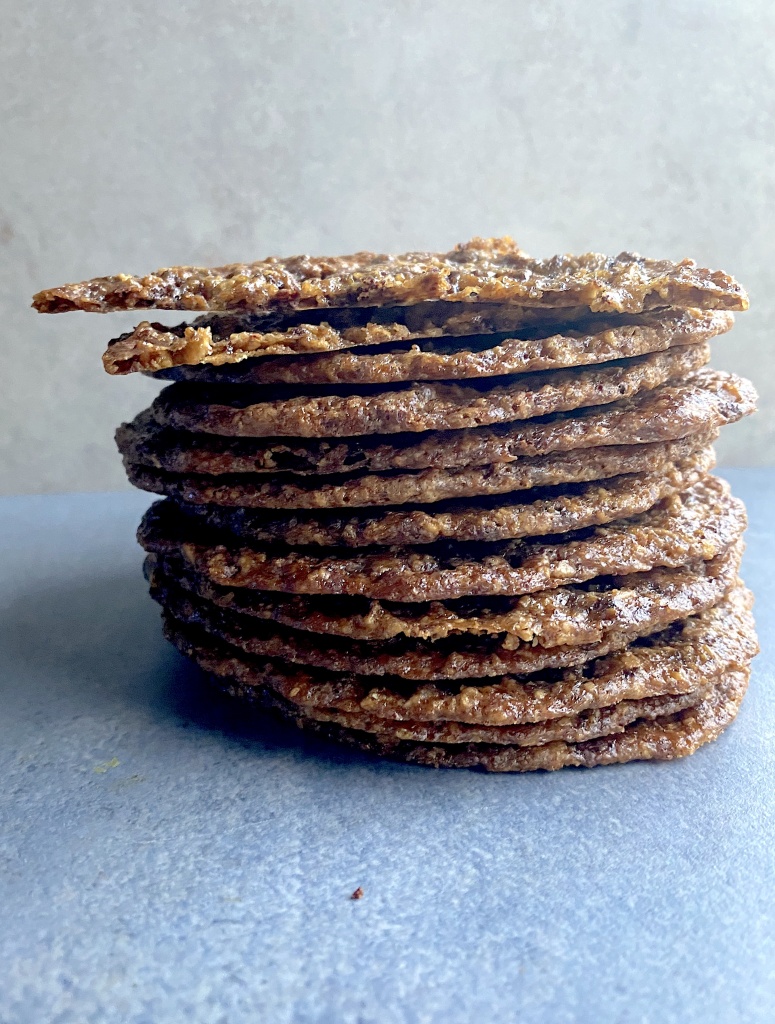 They may have been an accident, but these chocolate oatmeal Florentine cookies were a happy accident!
They were also my second attempt; the first round should have been perfect but nope. I was craving oatmeal cookies, so I made a batch based on a recipe I found online, just swapping out the flour with cassava flour.
They were dry and crumbly. Sad face. Which made me want really good oatmeal cookies even more. So I did some research. 3am insomnia research. What? You don't read about cookies when you can't sleep? That's weird.
The next day in the kitchen, I was armed with my middle of the night cookie knowledge, softened butter, lots of oats, and a dream. I could so clearly see the cookies that would emerge from the oven. They'd be crispy on the edges. They'd be chewy and thick, with big melty chunks of chocolate. They'd be craggy. I lost track of how many times I read the word craggy during my cookie research. Food writers love the word craggy when they're talking about cookies.
And then I pulled these out of the oven: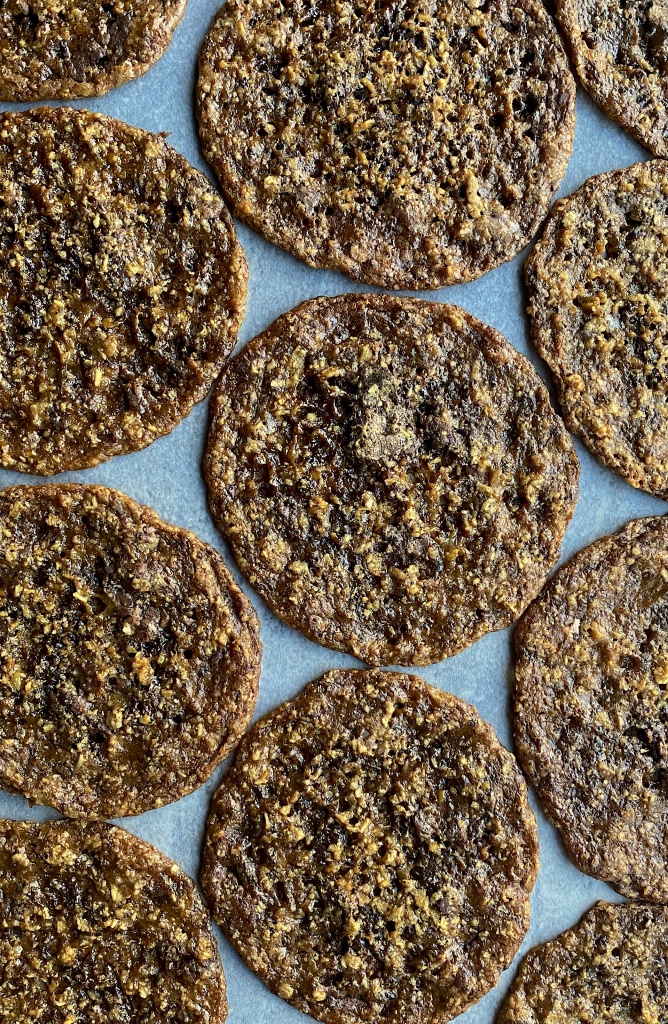 Well to be completely honest, I pulled one single cookie out of the oven, because that's kind of weird shit you do when you do recipe testing- Bake one single cookie.
Not what I was expecting. Super flat. So I added more flour. And baked again. Still super flat. But by now, the first solo cookie had cooled, and it was… crispy? Buttery? Maybe even so thin is was see through? Like a Florentine cookie!
I am still going to master those damn crispy-chewy oatmeal chocolate chunk cookies. But I'm happy about this little cookie accident.
Let's talk about these cookies, shall we?
They are oatmeal cookies. That makes them automatically not paleo. If you avoid all grains, wait, if you all avoid all grains, why are you still reading this? That's silly. Okay so these cookies have not only oatmeal but both regular granulated and brown sugar. If you can't have those things, then perhaps scroll my other dessert recipes and find a cookie that's fits your needs.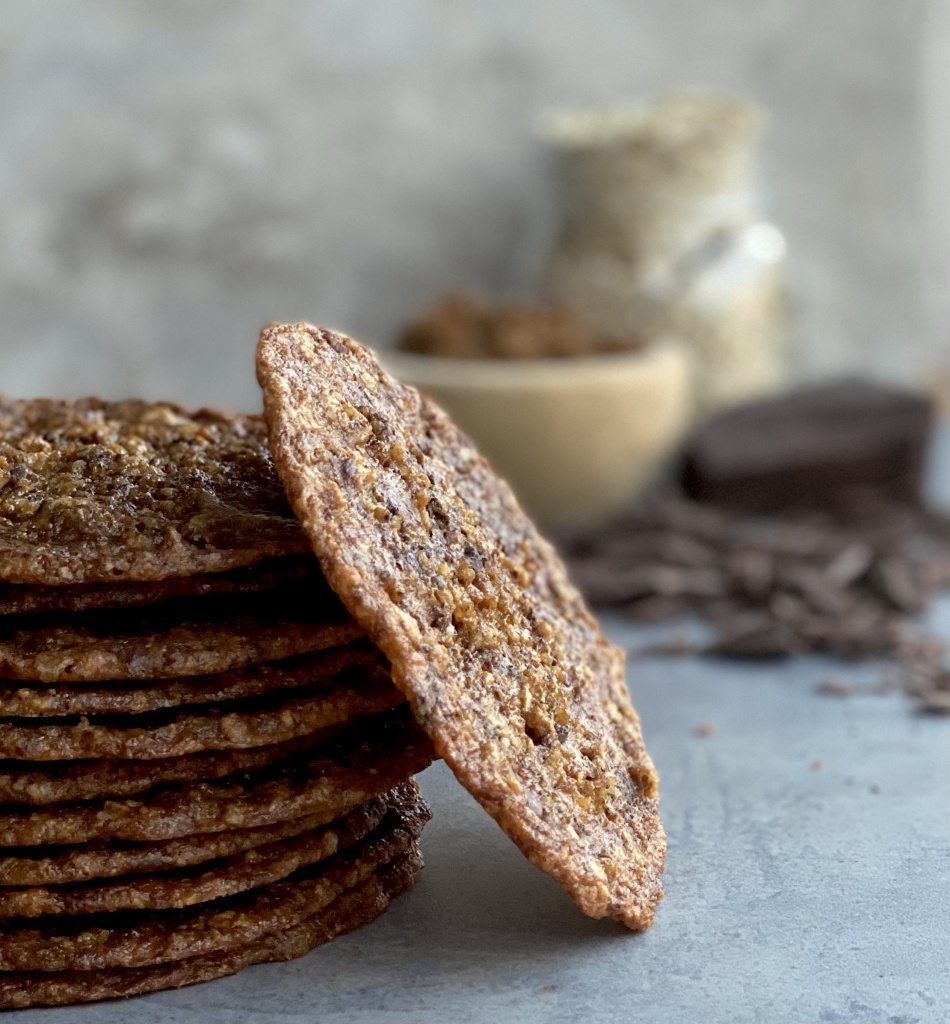 As for me this year, my needs involve chilling the fuck out about what I eat, and baking with sugar.
Cool? Cool. Let's talk the ingredients in these chocolate oatmeal florentine cookies.
Oats: the main ingredient, and they're used in two ways- blended into a flour, and pulsed a few times so they've still got some texture.
Chocolate: Yes, you can use chocolate chips. But I wish you wouldn't. I mean I won't lose any sleep over it (I'll just lose sleep like normal), but you want the cookies – you guessed it – craggy. And since the cookies flatten out so much, and chips hold their shape, you'll wind up with flat cookies with chocolate chip bumps. Far from the end of the world, but will not come out as pictured here.
Brown sugar and white sugar: I went years without having these ingredients in my kitchen, opting for more "paleo approved" sugars. I've ranted on and on about that in other blog posts and on Instagram but today I'll just say this: These sugars make great cookies and are so much freaking cheaper. I make my own brown sugar by mixing granulated sugar with molasses in a stand mixer. Use 1 tablespoon molasses for each cup of sugar for light brown sugar. Mix until it's incorporated.
How to make Chocolate Oatmeal Florentine Cookies: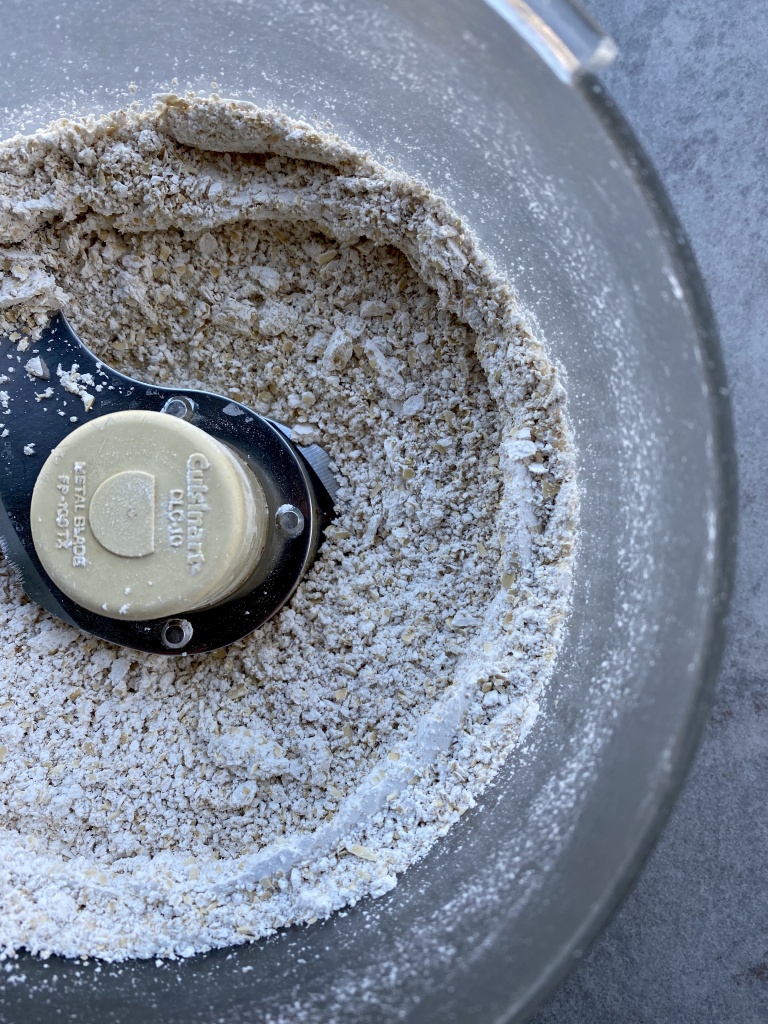 First, you'll want to grind half the oats into a flour in either a food processor or blender, along with the tapioca starch which will keep it from clumping.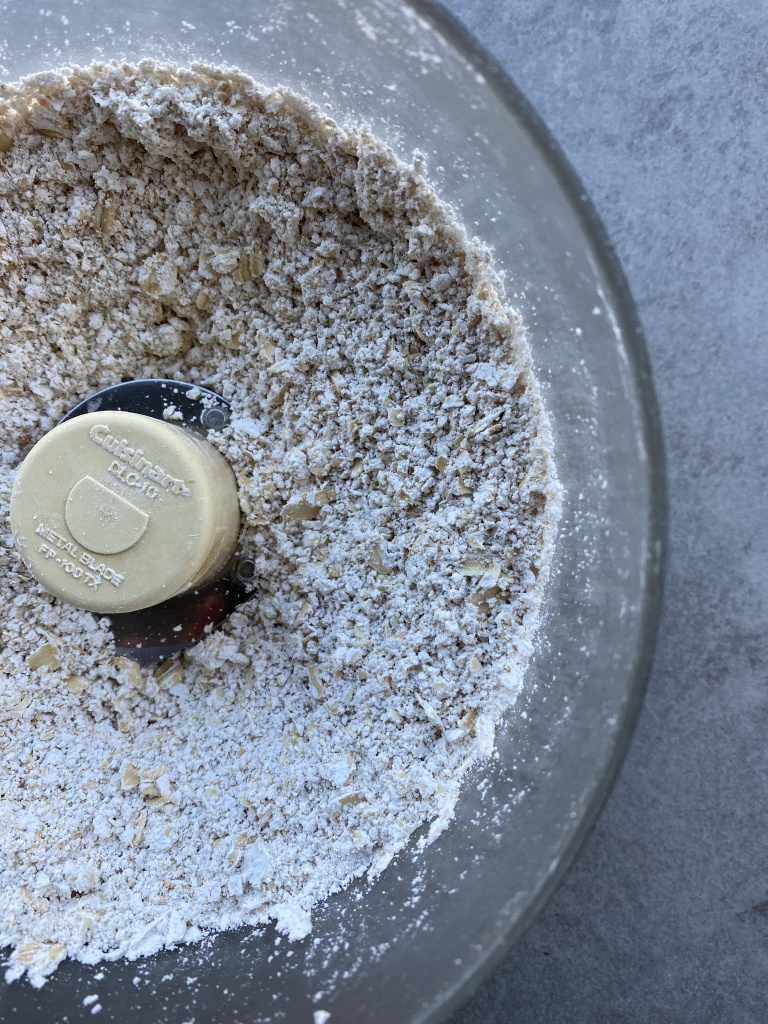 And then, add the remaining oats along with the other dry ingredients and pulse a few times. Now all your dry ingredients are mixed.
And then you beat the butter and sugars until they're light and fluffy. And then add the eggs and vanilla. Mix in the dry ingredients and the chopped chocolate and you're ready to bake! Sorry I didn't take process photos for all of those steps, I was too excited about cookies.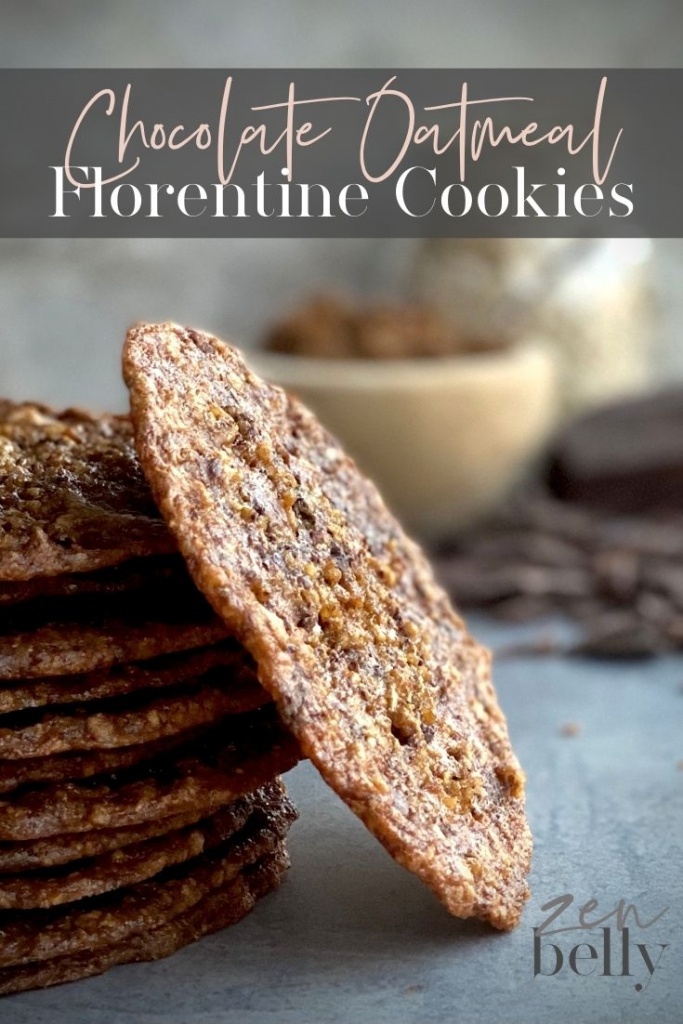 Print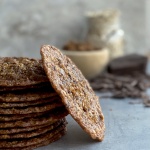 Chocolate Oatmeal Florentine Cookies
Author:

zenbelly

Prep Time:

30 minutes

Cook Time:

30 minutes

Total Time:

1 hour

Yield:

3 dozen cookies

Category:

dessert

Method:

bake
---
2 cups

rolled oats

3/4 cup

tapioca starch

1 teaspoon

baking soda

1 teaspoon

finely ground sea salt

1 cup

unsalted butter, softened

3/4 cup

light or dark brown sugar (see note)

3/4 cup

granulated sugar

2

large eggs

1 teaspoon

vanilla extract

1 1/2 cups

(

6 ounces

) chopped dark chocolate (I used a combination of bittersweet and semi sweet)
---
Instructions
Preheat the oven to 350ºF and line 2 baking sheets with parchment paper. 
In the bowl of a food processor, blend 1 cup of the oats with the tapioca starch until it's finely ground into a flour. 
Add the remaining cup of oats along with the baking soda and salt and pulse 3-4 times to roughly chop the oats. 
In the bowl of your stand mixer, or a large bowl if using hand beaters, cream the butter and sugars until it's lighter in color and aerated. Beat in the eggs and vanilla. 
Add the dry ingredients and the chocolate and stir just until combined. 
Using a small cookie scoop (about a heaping tablespoon in volume), drop 6 cookies on each baking sheet. 
Bake for 8-10 minutes, until evenly golden brown. Allow to cool before removing from the pan- they will continue to crisp up. 
Repeat with the remaining dough. You can slide the cookies off the baking pans with the parchment after a minute or two out of the oven. 
---
Notes
To make brown sugar: beat together 1 cup of sugar and 1 tablespoon molasses until combined. For dark brown sugar, use 1 1/2 tablespoons molasses for each cup of sugar. 
Keywords: oatmeal cookies
All of the links on zenbelly.com are for information purposes, however some are affiliate links to books, products or services. Any sponsored posts are clearly labelled as being sponsored content. Some ads on this site are served by ad networks and the advertised products are not necessarily recommended by Zenbelly.