I'm thrilled to have the lovely Emma and Carla of The Merry Maker Sisters guest blogging here today! They are sharing a fab recipe for Paleo White Christmas, which would have been posted last week if I was better at blogging and running a business at the same time. Clearly, I am not! But this recipe is still a stellar one, and a great way to continue to indulge in holiday treats without completely falling off the Paleo wagon. And I bet it would be a welcome additional to your New Year's Eve bash!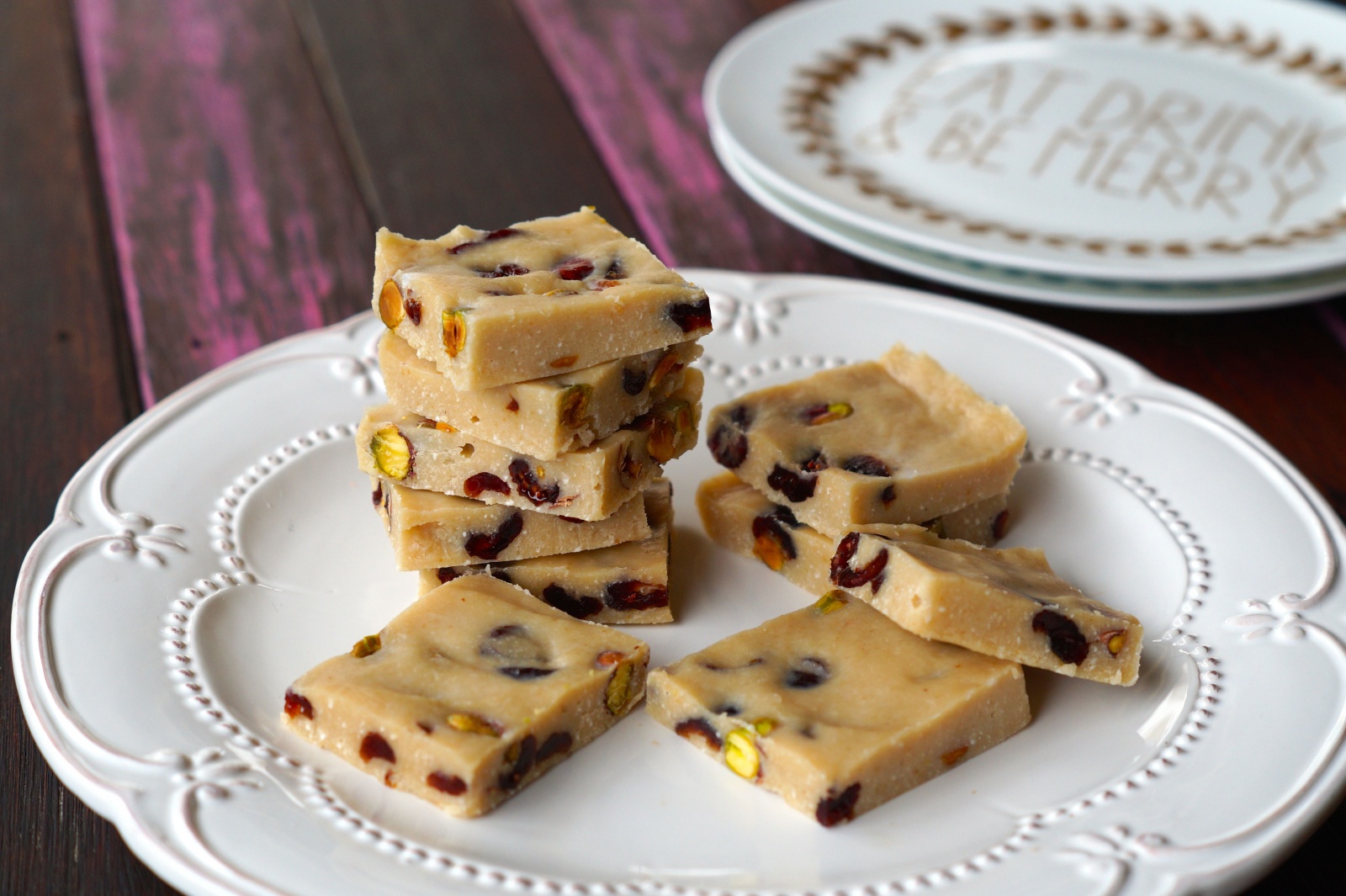 We're Emma and Carla Papas from Australia, aka 'The Merrymaker Sisters' and we are super excited to be featured on Zenbelly! We pretty much spent the last hour drooling over Simone's amazing recipes!
We call ourselves health and happiness bloggers! We found that following a paleo lifestyle and studying to be Health Coaches literally brought us back to life. Our merrymaking journey continues to teach us new and exciting ways to make our days brighter, happier and healthier.
We created the Merrymaker brand to share our experience with a goal to inspire you to take care of yourself because good health and happiness is infectious. On our blog you'll find an abundance of easy and delish paleo recipes plus we share 'happiness hacks' – all our Merrymaker tips to help you find and follow your bliss!
Since Christmas is just around the corner here's our Paleo White Christmas Recipe.
Always merrymaking,
Emma + Carla
Paleo White Christmas
makes: 16 slices prep time: 15 minutes freezer time: 2 hours
stuff you need
1 cup shredded coconut
1 cup cashews, soaked overnight and drained
1/4 cup coconut milk
1/4 cup coconut oil
1/3 cup pistachios chopped
1/3 cup dried unsweetened cranberries
1 tbs. maple syrup or raw honey
1 tsp. vanilla extract
now what
Whiz the shredded coconut, cashews, coconut oil, coconut milk, vanilla and maple syrup in a food processor (we use our Vitamix).
Transfer mixture in to a bowl.
Add the pistachios and cranberries and mix well.
Press the mixture in to a 20 x 20 cm or 7 x 7 inch silicone or lined tin and place into the freezer for about 2 hours or until firm.
Cut into squares and store in the fridge.
For more quick, easy and delish recipes visit http://www.themerrymakersisters.com.au or what about our fave Instagram and then there's also our facebook page. We'd love to see you there!
All of the links on zenbelly.com are for information purposes, however some are affiliate links to books, products or services. Any sponsored posts are clearly labelled as being sponsored content. Some ads on this site are served by ad networks and the advertised products are not necessarily recommended by Zenbelly.