Who doesn't love Brownies? Unfortunately, most Brownies are off limits to those who avoid gluten and cane sugar.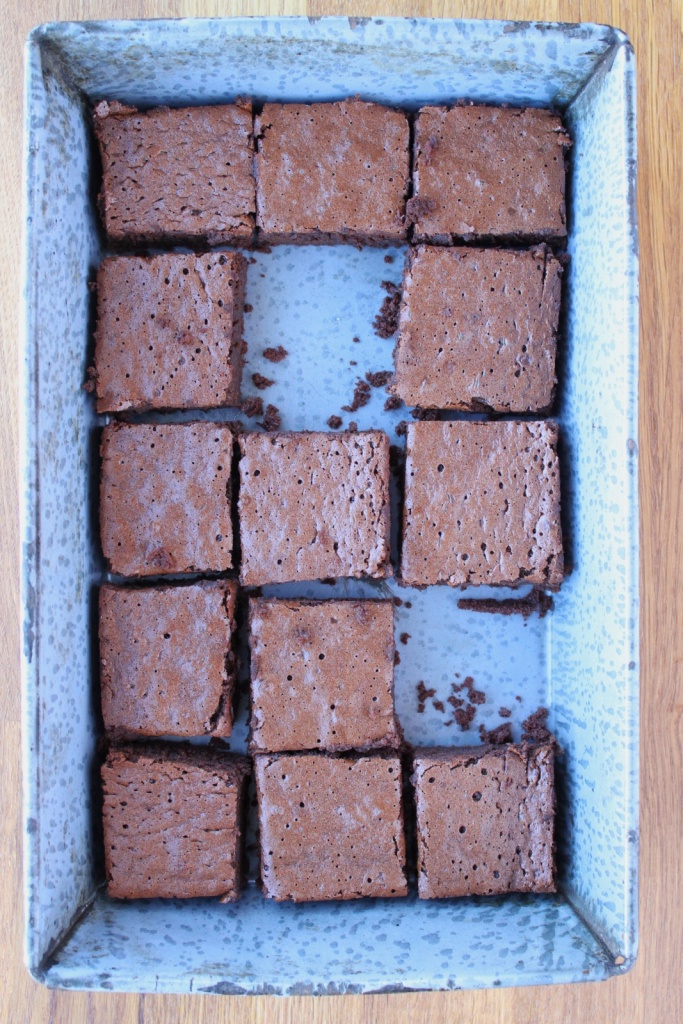 But not these! these Brownies are paleo and gluten-free, and nut-free to boot!
Every time I post a baked goods recipe, I get asked about how to adapt it to be nut-free. My answer, sadly, is pretty much always "I really have no idea". I'm not being snarky here, it's just the nature of recipe development. I can only attest to the version that I tried, adjusted, tried again, tested, and then posted.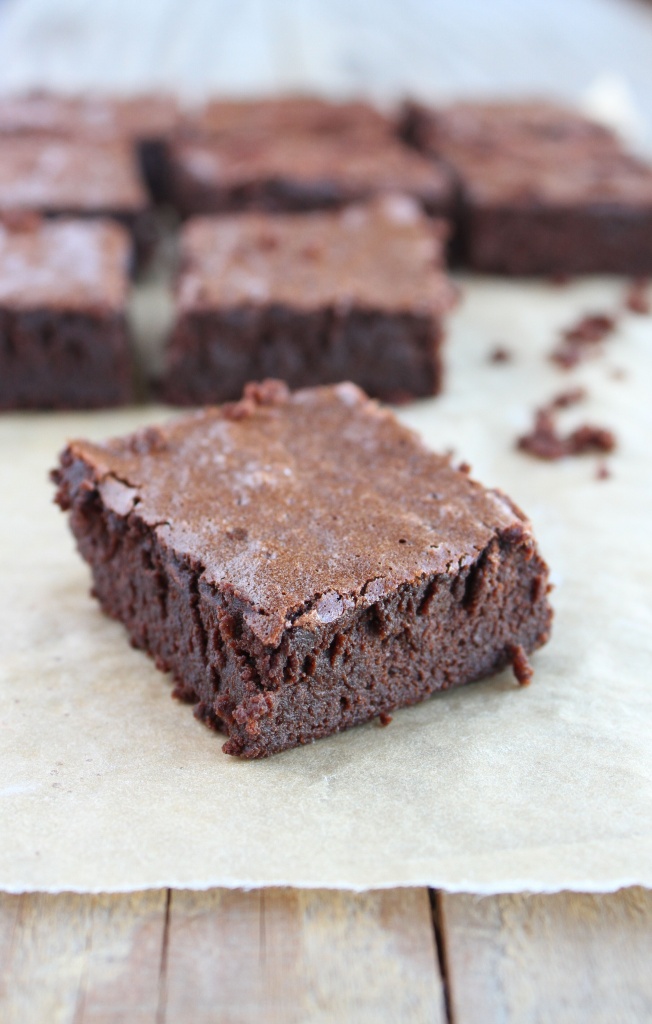 But all of these nut-free inquiries have made it abundantly clear that a lot of people are nut-free, and I have been promising for a while now that I would step it up with compliant recipes. So when I decided that I needed a perfectly fudgey, rich, grain-free brownie recipe, I went with a nut-free one.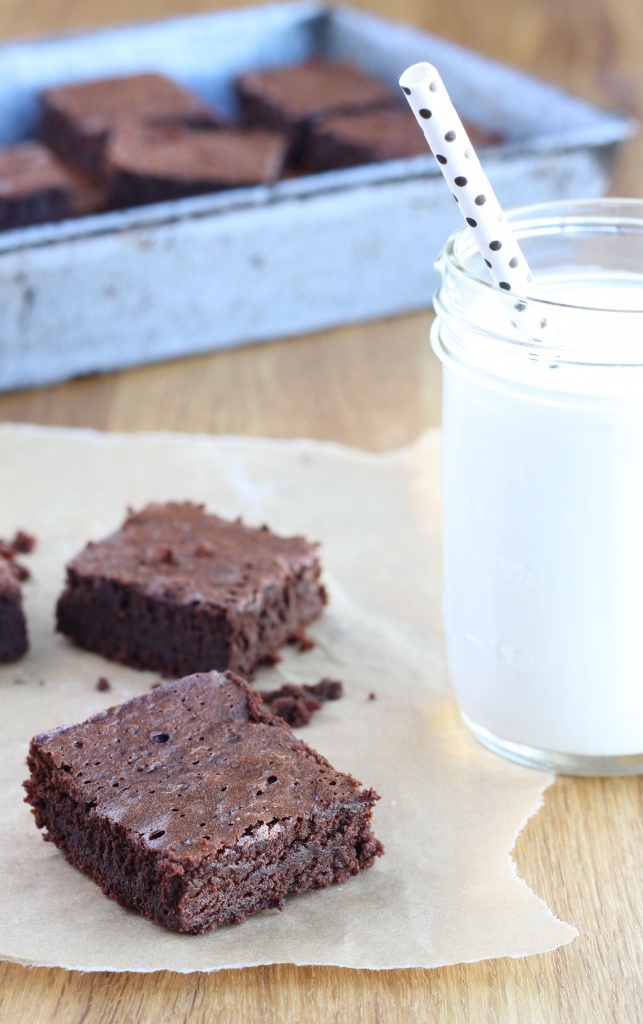 I know, I know. I'm starting with the easy stuff… brownies are the easiest things to make grain-free, since they're usually so low in flour to begin with. But as usual, I was going for perfect here. Perfect, to me, is a brownie that is dense, super chocolatey, and has a bit of chew to it. Bonus for that incredible crust on top. (These have that, but it fades away after a few hours) After a few trials and eating too many not-quite perfect batches of brownies, I think I finally got it.
I hope you love them, too, and my New Year resolution on this Rosh Hashanah is to post lots more nut-free recipes for you! Shana Tova!
In search of more nut-free desserts? My Clafoutis, Cinnamon-Ginger Scones, and my Chocolate Cupcakes all fit the bill!
Super Chocolatey Brownies
5 eggs, preferably pastured
1 cup coconut sugar, sifted
1/2 cup honey, preferably raw
1 cup cacao powder, sifted
1/2 cup chocolate chips
8 oz butter OR ghee OR coconut oil for dairy-free
1 tablespoon vanilla extract
1/4 cup tapioca OR arrowroot powder
1 tablespoon coconut flour
1/4 teaspoon sea salt
Preheat your oven to 350 and grease a 9 x 13″ baking dish. (8×8 if you want thicker brownies, you'll need to cook them a bit longer)
Melt the butter (or other fat) with the chocolate chips and honey over low heat. Stir to combine.
In a large bowl, or bowl to your stand mixer, beat the eggs until fluffy and light yellow.
Add the remaining ingredients and beat for one more minute, or until well combined.
Pour the batter into the prepared pan and bake for 25-30 minutes, or until a toothpick comes out clean. Allow to cool before serving.
All of the links on zenbelly.com are for information purposes, however some are affiliate links to books, products or services. Any sponsored posts are clearly labelled as being sponsored content. Some ads on this site are served by ad networks and the advertised products are not necessarily recommended by Zenbelly.