I'm not going to sugar coat this: Buying candy that was harvested and produced by child slaves is pretty awful. Buying it for children adds another level of fucked up. I know we can't be perfect and we all do our best, and I am not trying to attack you or make you feel bad. But I feel very strongly about this. The chocolate industry is extremely corrupt and unethical. We can make better choices for Halloween candy.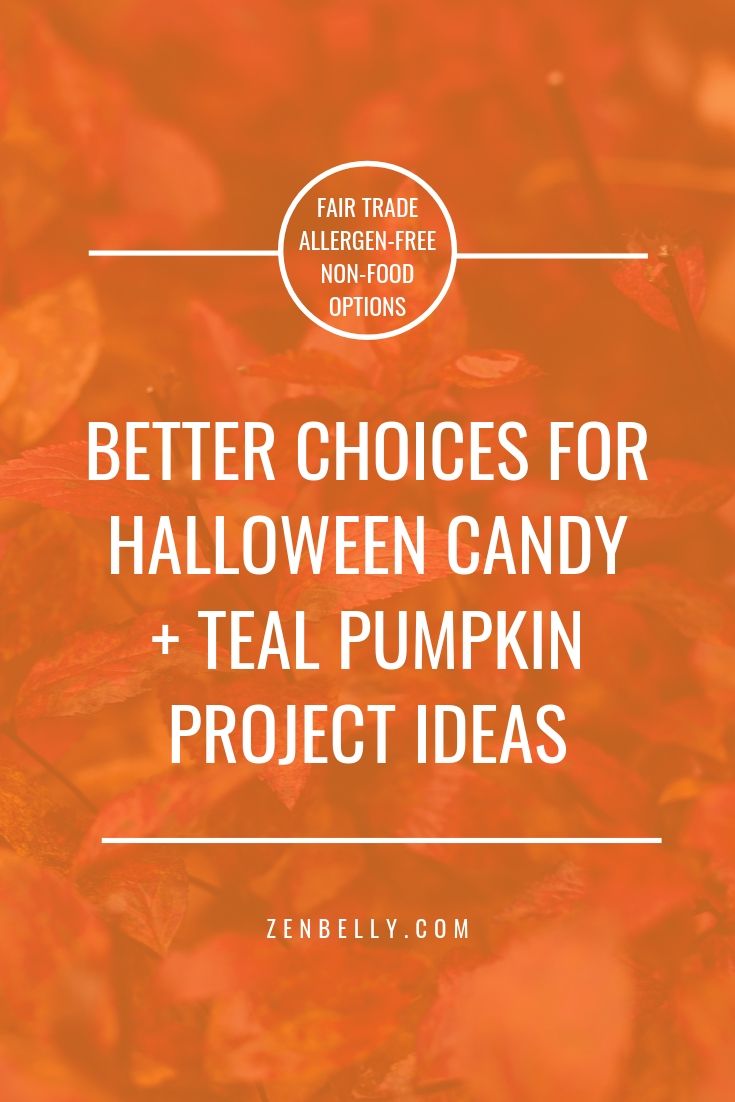 Listen, I love a fun size Snickers as much as the next human, and I won't tell you I never purchase something that is questionable. Totally not my point. My point is that there are now so many Fair Trade options available- It's easy to make that choice! Plus: Almost always, the chocolate is higher quality and tastes so much better. Personally I think the allergen-free chocolate that many paleo bloggers recommend tastes like plastic, it's just not good chocolate. And when I emailed them inquiring about their sourcing, they couldn't tell me that their chocolate was sourced ethically. They instead wrote back a long ass reply about all the great things they're doing. It was a whole lot of green washing, from what I could tell. Bummer, right?
The good news: There are better choices for Halloween Candy.
I'm sharing some of my favorites in this post, as well as some non-food options for those who are participating in the Teal Pumpkin Project.
I recently joined Thrive Market
after mostly ignoring them for years, and am really glad I did. For some reason, I didn't think I'd actually save money with them, but have been pleasantly surprised that I definitely have. They have a ton of better choices for Halloween Candy. None of which will result in your house getting egged like a box of raisins or an apple will!
BONUS: You can do all of your shopping without Amazon, which is something I'm trying to do less of myself. Because Jeff Bezos is kind of the worst.
There is an annual membership fee, but I have found that you make that back in savings pretty quickly. If you're not sure that you want to commit, you can do a 30 day free trial and order as much as you'd like in that month! For 25% off plus a 30 day free trial membership, click here!
Better Choices for Halloween Candy:
And if you're making a treat for your party, my Creamsicle Gummies are a fun addition!
NON-FOOD OPTIONS FOR THE TEAL PUMPKIN PROJECT:
And to make sure the kiddos know you're participating in the Teal Pumpkin Project:
All of the links on zenbelly.com are for information purposes, however some are affiliate links to books, products or services. Any sponsored posts are clearly labelled as being sponsored content. Some ads on this site are served by ad networks and the advertised products are not necessarily recommended by Zenbelly.