Welp, 2021 is nearing an end. When I look back on this year, I think what the shit was that? I honestly have no idea. This year flew by, and was somehow chock full of absolute fuckery. I truly don't know how to sum it up, so instead I'll just share my top posts of 2021.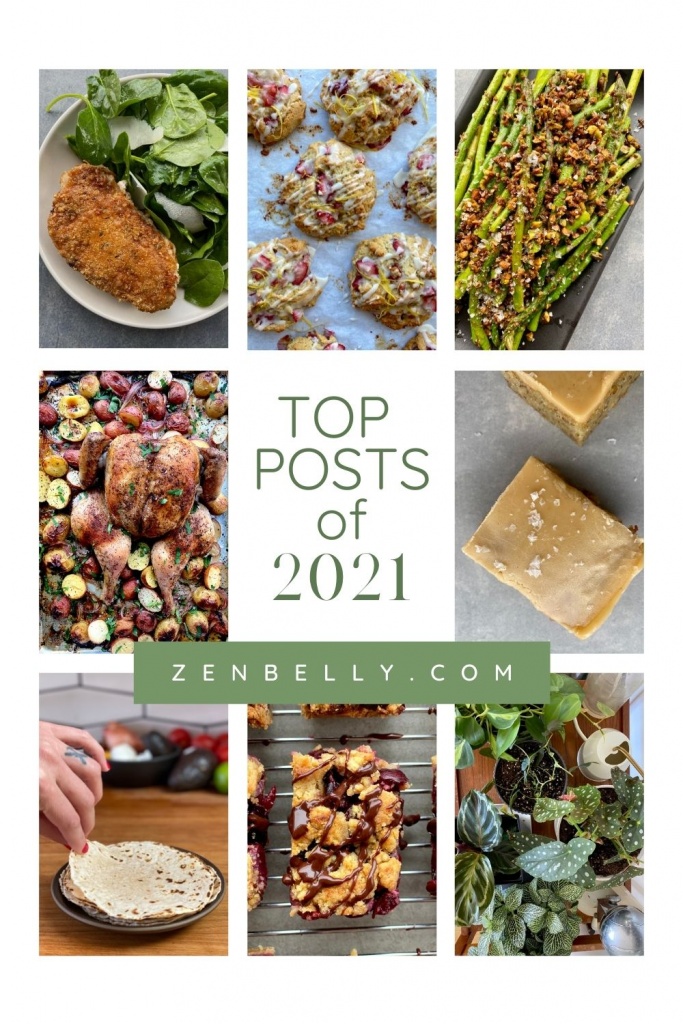 Here are my top posts of 2021
For all my posts from this year, just head to the home page, where they're all there in the order they were posted (most recent first)
THANK YOU, as always, for making my recipes and sharing my posts with your friends and for leaving reviews and comments. All of those things help me to continue to create new content for you each year. Starting in 2022, I'll be moving some of my content over to Patreon, where I hope you'll join me for exclusive ad-free recipes, cooking hacks and tutorials, conversations with special guests, and more. AND each month, $1 from each member will be donated to a cause that is near and dear to my heart. Thanks a gazillion for your continued support!
TOP POSTS OF 2021 BEST GLUTEN-FREE RECIPES BEST PALEO RECIPES BEST ZENBELLY RECIPES BEST RECIPES OF 2021
All of the links on zenbelly.com are for information purposes, however some are affiliate links to books, products or services. Any sponsored posts are clearly labelled as being sponsored content. Some ads on this site are served by ad networks and the advertised products are not necessarily recommended by Zenbelly.